Marc David Pinate
Borderlands Theater
Producing Director
(520) 882-8607
marc (at) borderlandstheater.org
Eva Zorrilla Tessler
Borderlands Theater
Artistic Associate Director
(520) 882-8607
eva (at) borderlandstheater.org
Mariana Martinez
Box Office Manager
boxoffice (at) borderlandstheater.org
Milta Ortiz
Marketing/Outreach Director
(520) 882-8607
milta (at) borderlandstheater.org
Maria E. Moreno
Business Manager
(520) 882-8607
bookkeeper(at) borderlandstheater.org
CONTRACT STAFF
Gaby Hurtado-Ramos
Graphic Design
ghurtado (at) oberlin.edu
Logan Phillips
Web Design
logan (at) dirtyverbs.com
BOARD OF DIRECTORS
Patricia Benton
Board President
Marisa Grijalva
Secretary
Poncho Chavez
Treasurer
Ana Cornide
Catherene Morton, Ph.D, J.D.
Diego Navarrette
Edna Meza Aguirre J.D.
Eldonna Fisher
Lynette Elias
Mohyeddin Abdulaziz
Monteserrat Caballero
Sarah Roberts, R.N.
Ex-Officio:

Barclay Goldsmith
Frank de la Cruz
Guadalupe Castillo
Mary Malaby
Mike Wilson
Raquel Rubio Goldsmith
Thomas Benavidez
PRODUCING DIRECTOR
Marc David Pinate
Marc David Pinate is a theatre artist, musician and educator. His acting career includes work with Teatro Visión, Shadowlight Productions, Su Teatro, Campo Santo and the Magic Theatre where he played the role of Tiresias in the world premiere of Luis Alfaro's award winning play, Oedipus El Rey. As a director he has worked with El Teatro Campesino and Stanford University in California; Steppenwolf and American Theatre Company in Chicago; and Arizona Theatre Company to name a few. His directorial aesthetic merges performance and the sacred to create liminal spaces where experiments with form and physicality engender affective moments of beauty and healing. Marc was the recipient of a three-year directing residency funded by the Doris Duke Foundation at La Peña Cultural Center in Berkeley, California. During his residency he founded the Hybrid Performance Experiment (The HyPE) known for their guerrilla theatre performances on Bay Area Rapid Transit trains and mall food courts. Marc was a member of the spoken word troupe, Chicano Messengers of Spoken Word for which received a National Performance Network commission in 2004 to co-author Fear of a Brown Planet. He is a National Slam Poetry Champion and fronted the band, Grito Serpentino, a spoken word and music ensemble that toured throughout the country and produced two albums. Marc was a program director at Movimiento de Arte y Cultura Latino Americana, a Latino arts center in San Jose, California and at the historic, Galería de la Raza, in San Francisco. He's taught acting at San Jose State University's department of Television, Radio, Film and Theatre. In June 2013, he completed an MFA in Directing from The Theatre School at DePaul University in Chicago where he directed Terell Alvin McCraney's In The Red and Brown Water as his thesis project.
ASSOCIATE ARTISTIC DIRECTOR
Eva Zorrilla Tessler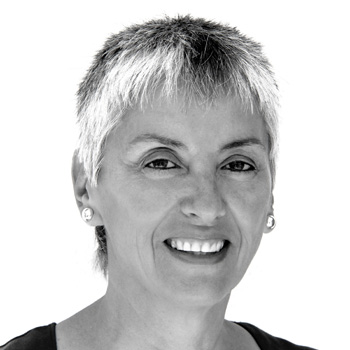 (Translator English / Spanish & Spanish / English, director Tucson Pastorela and Maria's Circular Dance), is a native of Mexico City, a performer / director / choreographer and teacher, and holds an MFA in Theatre Arts and an MA in Anthropology from the University of Arizona. During the 80's Tessler danced, acted, choreographed and taught in Brazil at the Universidad Estadual de Campinas in São Paulo. Coming to Tucson, Arizona, USA in 1989, Tessler has choreographed modern dance and dance theater works through the Zenith Dance Collective/Body Prints Theatre.  As Borderlands' Associate Artistic Director, she choreographs, acts and directs and participates in the artistic face that is the company. She was a co-founding member of the Latina Dance Theater Project, an international company (Brazil and USA) whose mission is to present a contemporary voice in Latina dance/theater (2002). She has toured with LDTP throughout the US, Europe and Brazil.  Tessler is fluent in Spanish, Portuguese and English and she has translated several works including a bilingual version of El Deseo/Desire by Victor Hugo Rascon Banda, the play Arizona: No Roosters in the Desertby Kara Hartzler, Who Will Speak for Me by Rascon Banda, Walking Home by Elaine Romero, and Slumber of Reason by the Latina Dance Theater Project.  Recently, Tessler was honored with the LULAC "Albert Soto" Award for Individual Artist (2008) and the Tucson Pima Arts Council "Lumie" Life Time Achievement Award in 2009.
Marketing/Outreach Director
Milta Ortiz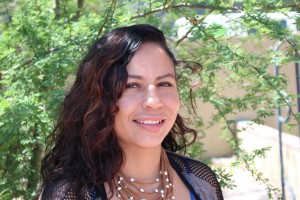 Milta Ortiz is a Bay Area playwright currently residing in Tucson, with an MFA from Northwestern University's Writing for the Screen and Stage program and a Creative Writing BA from San Francisco State University. Recently, Milta collaborated with Rising Youth Theater to write Disengaged, which premiered at Phoenix Center for the Arts in December '2014. Milta was an NNPN playwright in residence at Borderlands Theater for the 2013/14 season, where she wrote the 18th Annual Tucson Pastorela and wrote and developed Mas, which will premiere at Borderlands in the 2015/16 season. Más is part of the inaugural Latino Theater Commons Carnaval, 2015 play festival. Her play, You, Me and Tuno was a finalist in Downtown Urban Theater Festival 2013 in NYC. Fleeing Blue won the 2012 Wichita State playwriting contest with a university production in November 2012. Last of the Lilac Roses was a runner finalists at NYC's Repertorio Español, Nuestra's Voces play contest 2011. She received two City of Oakland Cultural Arts grants and one by the Zellerbach Family Foundation to write and perform her solo work while in the Bay Area. Milta's day job is Marketing & Outreach Director at Borderlands Theater. She's worked as a teaching artist for over 6 years and occasionally moonlights as such. She is proud to be mommy to a bubbly toddler.
Box Office Manager
Mariana Martinez