Staff of Borderlands Theater
BARCLAY GOLDSMITH
Borderlands Theater
Producing Director
(520) 882-8607
bltheater (at) aol.com
EVA ZORRILLA TESSLER
Borderlands Theater
Artistic Associate Director/Publicity
(520) 882-8607
wetborderdog (at) hotmail.com
MILTA ORTIZ
Interim Acting/Marketing Outreach
(520) 882-8607
bltheater (at) aol.com
miltaortiz (at) gmail.com
MARIA E. MORENO
Business Manager
(520) 882-8607
bltheater (at) aol.com
MARC DAVID PINATE
Grant Writer/Incoming Producing Director
(520) 882-8607
pinate39 (at) gmail.com
CONTRACT STAFF
LORI LIEBER
Graphic Design
Lori Lieber Graphic Design
(520) 884-4268
lori (at) lorilieber.com
MIKE SRSEN
Graphic Design
mikesrsen (at) hotmail.com
LOGAN PHILLIPS
Web Design and Editor
logan (at) dirtyverbs.com
BOARD OF DIRECTORS
PATRICIA BENTON
Board President
LYNETTE ELIAS
Secretary/ Treasure
Mohyeddin Abdulaziz
Edna Meza Aguirre
Claudia A. Arévalo
Poncho Chavez
Ronald David, M.D.
Eldonna Fisher
Barclay Goldsmith
Marisa Grijalva
Catherene Morton, Ph. D, J.D.
Diego Navarrette
Sarah Roberts
Noell Rodriguez
Janice Waukon
Michael Weber
Ex-Officio:

Thomas Benavidez
Guadalupe Castillo
Frank de la Cruz
Mary Malaby
Raquel Rubio Goldsmith
Mike Wilson
PRODUCING DIRECTOR
Barclay Goldsmith

director of GROUNDED and Burning Patience is the founder of Borderlands Theater (1986) which developed out of a community based theater collective: Teatro Libertad, a collective active in the 1970's civil rights movement. Prior to these achievements, Goldsmith lived and worked in Mexico and Argentina where he directed U.S.-Host Country Bi-National Cultural Centers. In addition, he has spent the better part of his theater life, teaching, developing and producing theater that speaks to the diverse voices of our border region. Through the Border Playwrights Program (1988), he has sought to have emerging (and established) playwrights produced here and in theaters throughout the country. In support of this mission, Goldsmith was a co-founder of the National New Play Network NNPN (1998), an organization that champions the development of new plays and new playwrights. Expanding Borderlands' mission to be truly a theater of PLACE here on the border, he established the U.S. Mexico Program which works extensively with Mexican artists, and theater companies in trans-national projects. Major milestones include: production and workshop of Electricidad by Luis Alfaro (1999), Winner Kennedy Center New Play and MAP Fund Awards, and subsequently produced at the Goodman Theater and Mark Taper Forum; and with the San Francisco Mime Troup developed and produced 13 Days: How the New Zapatistsa Shook the World (1999), which subsequently toured the U.S. with the National Performance Network.  Goldsmith's direction has won best directing nominations locally by the Tucson press (best direction award 2009) and from the Mexico City Critics Association for Cita a Ciegas/Blind Date by Argentine playwright, Mario Diament, and in 2005 he won the Arizona Arts Award (largest arts award in the state). He has been an artistic advisor to the Kennedy Center National MFA Program where he has also directed and was recently a guest director at the LARK Play Development Center, NY. He taught theater at Pima Community College from 1970-2001. He holds a BA in English/Theater from Stanford University and an MFA in Directing from Carnegie Mellon.

ASSOCIATE ARTISTIC DIRECTOR
Eva Zorrilla Tessler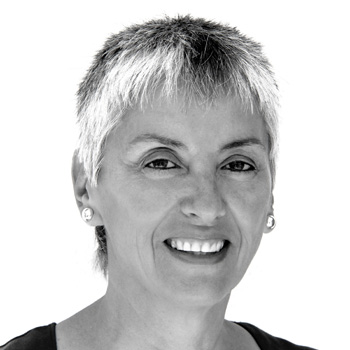 (Translator English / Spanish & Spanish / English, director Tucson Pastorela and Maria's Circular Dance), is a native of Mexico City, a performer / director / choreographer and teacher, and holds an MFA in Theatre Arts and an MA in Anthropology from the University of Arizona. During the 80's Tessler danced, acted, choreographed and taught in Brazil at the Universidad Estadual de Campinas in São Paulo. Coming to Tucson, Arizona, USA in 1989, Tessler has choreographed modern dance and dance theater works through the Zenith Dance Collective/Body Prints Theatre.  As Borderlands' Associate Artistic Director, she choreographs, acts and directs and participates in the artistic face that is the company. She was a co-founding member of the Latina Dance Theater Project, an international company (Brazil and USA) whose mission is to present a contemporary voice in Latina dance/theater (2002). She has toured with LDTP throughout the US, Europe and Brazil.  Tessler is fluent in Spanish, Portuguese and English and she has translated several works including a bilingual version of El Deseo/Desire by Victor Hugo Rascon Banda, the play Arizona: No Roosters in the Desertby Kara Hartzler, Who Will Speak for Me by Rascon Banda, Walking Home by Elaine Romero, and Slumber of Reason by the Latina Dance Theater Project.  Recently, Tessler was honored with the LULAC "Albert Soto" Award for Individual Artist (2008) and the Tucson Pima Arts Council "Lumie" Life Time Achievement Award in 2009.
Box Office Manager
Nicole M Smith
A native Arizonan Nicole graduated from the University of Arizona with a BFA in Stage Management. Stage Management credits include: How the Garcia Girls Lost Their Accent, Alice, Eurydice, One Flew Over the Cuckoos Nest, and A Sleeping Country (Round House Theatre), The American Clock, The Three Penny Opera, Dialogues of the Carmelites, The Hard Sell, Ivonov, 2010 PEPS Tour, In the Continuum, as well as hundreds of recitals in Paul and Morse Hall (The Juilliard School), The Judy Show: My Life as a Sitcom (DR2 Theatre),We the People and Junie B. Jones (Theatreworks USA). Nicole also works with the Contemporary American Theatre Festival in Shepherdstown, West Virginia as their Company & Events Manager each summer.