Borderlands Theater strives to build equitable, joyful, and meaningful collaborations with the local community through innovative theater and responsive cultural programs ingrained in the heritage, narratives, and lived experiences of peoples rooted across the Sonoran Desert.
---
Book Launch: "La Quinta Soledad" by Silviana Wood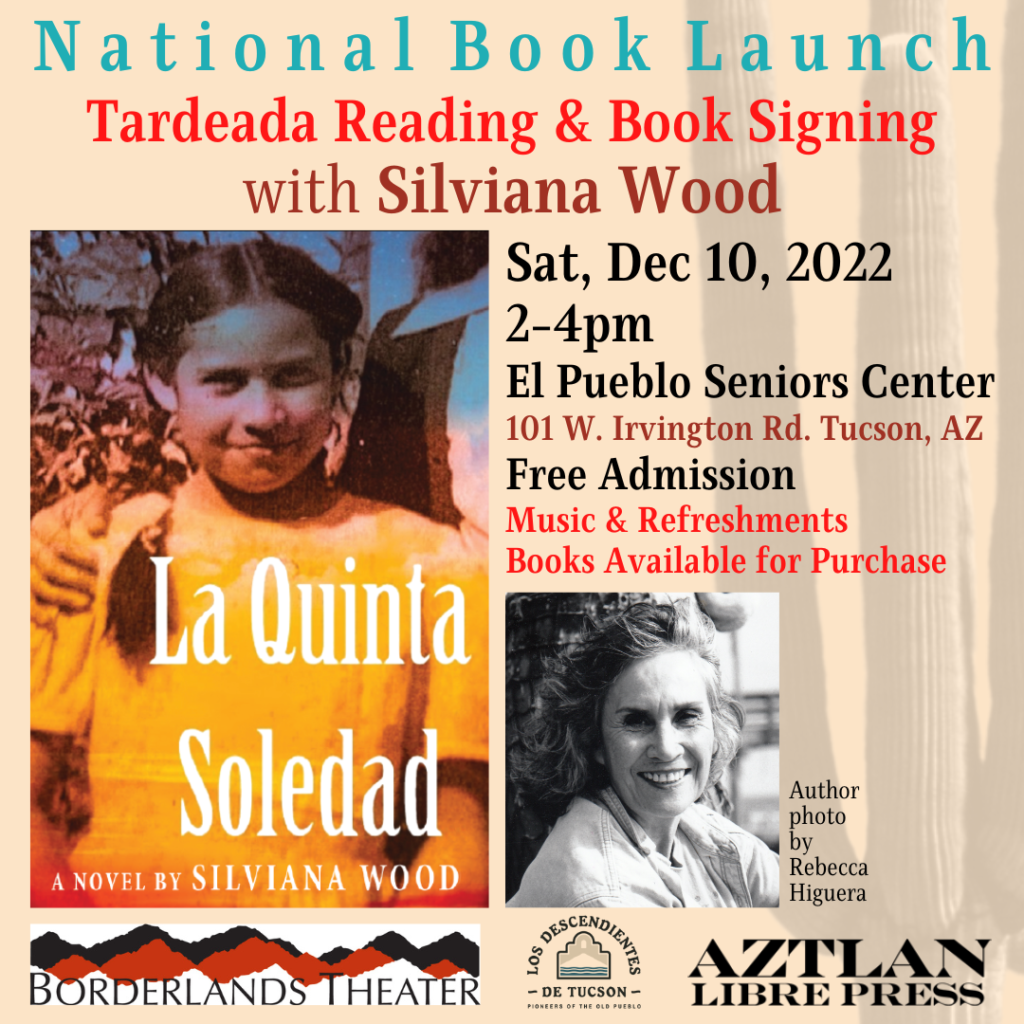 Saturday, December 10; 2pm – 4pm
Live music by Gertie Lopez
El Pueblo Senior Center 101 W. Irvington Rd.
Borderlands Theater, Los Descendientes del Presidio de Tucson and Aztlan Libre Press invite you to the National Book Launch of Silviana Wood's debut novel, La Quinta Soledad. Silviana will be reading an excerpt from her novel, followed by a book signing. There will be light food, refreshments, and live music by Gertie Lopez. Books will be available for purchase at a discount price. This event is free and open to the community.
Part fiction and part memoir, La Quinta Soledad is narrated by 62-year-old Quinta Soledad, a neighborhood typist and scribe from Barrio Anita in Tucson, Arizona. She tells a multigenerational Mexicana/Chicana family story of "oro molido" memories that center on her strict and unforgiving abuela, Nana Conchita; her single mother, Lola; and her four older blossom sisters: Dalia (Dolly), Magnolia (Maggie), Orquídea (Orky), and Azucena (Susie Mae).
A native of Tucson, Arizona, Silviana Wood received her M.F.A. in Creative Writing from the University of Arizona and has been involved in the local theater community since the 1970s. She is known for her bilingual comedies and dramas as well as for being a professional storyteller, actor, director, and teacher of literature and Chicano Theater. Silviana has twice won the Chicano/Latino Literary Prize from the University of California, Irvine: once for Short Story, and once for Drama. In 2016, Barrio Dreams/ Selected Plays by Silviana Wood was published by the University of Arizona Press.
To order La Quinta Soledad (at a $25 discount price) visit Aztlan Libre Press.
---
Mark Your Calendars: West Side Stories!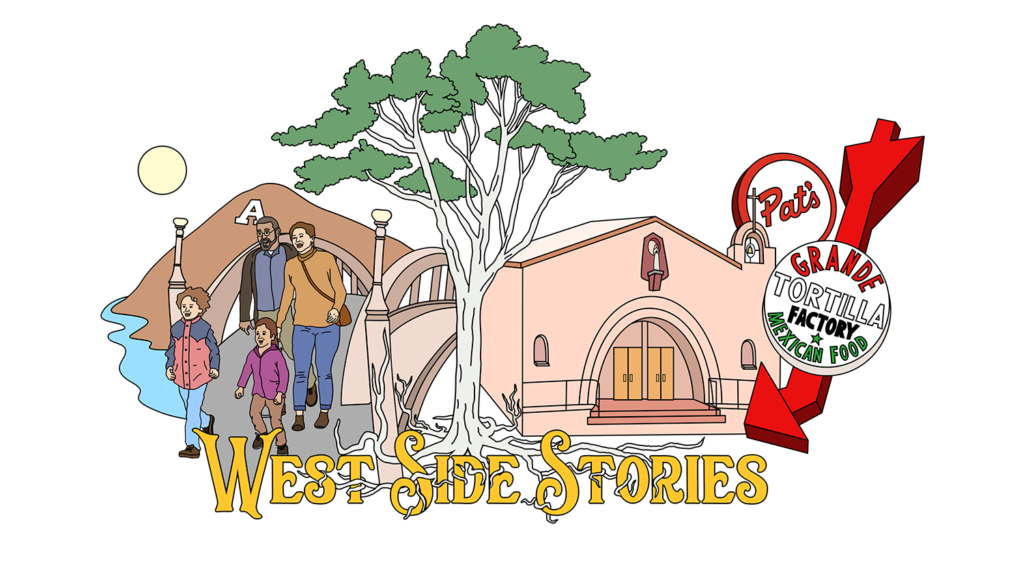 April 20 – 30, 2023
Bonita Park
20 N Bonita Ave, Tucson
The fourth installment of Borderlands Theater's popular Barrio Stories Project is on its way!! Fourteen cuentos celebrate the history and heritage of the West Side with stories of mujeres poderosas, pachucos and curanderas, neighborhood rivalries, the infamous 1C program, sacred mandas, and barrio traditions. Curated heritage talks and interactive activities complement the performances. A unique immersive theatre experience not to be missed!