---

Written by Milta Ortiz and the Ghosts Writers
directed by Marc David Pinate
Leo Rich Theater (Tucson Convention Center)
Dec 14 – Dec 17, 2017
Come be merry! A Tucson Pastorela is a family friendly Tucson holiday tradition for 21 years! Experience the shepherds harrowing journey, guided by blessed angels, as they make their way past ornery devils, to find el baby Jesus. Generously infused with farcical satire lampooning 2017's biggest political and pop cultural events.
Buy Tickets at the Tucson Convention Center Box Office
Monday- Friday 10:30am-5pm ($1-$2 per ticket charge)
Call (520) 791-4101 or In Person at 260 S Church Ave, Tucson, AZ 85701
or online through Ticketmaster ($5-$7 per ticket charge)
Buy Tickets through Ticketmaster here!!
---
Latin Standards
Written and Performed by
Marga Gomez
Directed by David Schweizer
Steinfeld Warehouse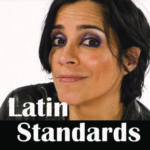 February 14 - 18, 2018
In Latin Standards an adult child of a Cuban entertainer defies reason, attempting to honor her macho immigrant dad by launching a hipster comedy night at the struggling but legendary San Francisco Latino drag club, Esta Noche. "Latin Standards" is a hybrid of stand-up and poignant autobiography peppered with unforgettable characters and physicality and commentary on displacement and resilience. Marga revisits the triumphs and demons of her father Willy Chevalier: comedian, producer, songwriter, Cafe El Pico spokesperson, and prominent figure in the golden era of New York's Latino variety shows.. It's an energetic, funny and poignant story of perseverance and creative addiction passed down from immigrant father to lesbian daughter.
Latin Standards has been workshopped in 2016 in New York at Dixon Place and in San Francisco/Bay Area at "One For All Festival" at Douglas Morrison Theater Hayward, Art Saves Lives Gallery on Castro, Lunada at Galeria De La Raza, The Marsh, Brian Copeland's Best Of Solo San Francisco Series, Solo Sundays at StageWerx and Sparkarts Gallery.
---
The Mermaid Hour
Written by
Directed by TBD
Temple of Music and Art Cabaret
March 15-April 1, 2018
NNPN Rolling World Premiere of The Mermaid Hour- For Pilar and Bird, navigating their tween daughter Violet's transition is tricky as they juggle not only their own opposing parenting styles but her impulsive nature. Vi is just as concerned about her best friend Jacob, who she wishes was her boyfriend, and when nothing is going as she wants, she makes a YouTube video that pushes everyone's buttons. As her parents wrestle with all of Vi's choices, they confront the gaps between them as a couple--and which they'll have to overcome to see them all through.
The Mermaid Hour will be produced at Borderlands Theater as a part of a National New Play Network Rolling World Premiere. Other partnering theaters are Miracle Theater Group and Actors Theatre of Charlotte.
---
COMMUNITY BASED EVENT:
Barrio Stories in Barrio Anita
April 25-28, 2018
Barrio Stories celebrates and preserves the history and heritage of Tucson's historic Mexican-American barrios. Using a cross-sector process involving anthropologists, historians, youth, theatre makers, and community, the project is collecting oral histories from elders from "Barrio Anita" to create a site specific performance. The spectacle based performance will be a walking tour through the barrio where audiences walk through a series of theatrical installations. More information coming soon!
---
Written by Robert Schenkkan
Directed by Marc David Pinate
Temple of Music and Art Cabaret
September 27 - October 15, 2017
NNPN Rolling World Premiere of Building the Wall — The newest play by Pulitzer Prize and Tony Award-winning playwright Robert Schenkkan(The Kentucky Cycle, All the Way, Hacksaw Ridge), directed by Marc David Pinate. It's the very near future, and the Trump administration has carried out his campaign promise to round up and detain millions of immigrants. Now, a writer interviews the supervisor of a private prison as he awaits sentencing for carrying out the federal policy that has escalated into the unimaginable. This riveting, harrowing and illuminating drama delivers a powerful warning and puts a human face on the inhuman, revealing how when personal accountability is denied, what seems inconceivable becomes inevitable.
Building the Wall will be produced at Borderlands Theater as part of a National New Play Network Rolling World Premiere. Other partnering theaters are The Fountain Theatre (CA), City Theatre (FL), Curious Theatre (CO), and Forum Theatre (DC), with support from Paul Prokop. For more information please visit nnpn.org.
For more information and bios, click HERE
PACHANGA 2017
When: Saturday, November 4, 6pm
Where: Sosa Carrillo Fremont House 151 S. Granada Ave
Good food, good folks, great cause!
Celebrate the work of Borderlands Theater under the stars in the beautiful back patio of the Historic Sosa Carrillo House.
2017 Honorees
Diego & Elena Navarrette
Patricia & Jim Martin
Leticia Gonzalez
Dinner catered by El Sahuarito
Live Music by Gertie and the T.O. Boyz
Silent Auction
No host bar
Parking Details
Free Parking in PARKING LOT C of the Tucson Convention Center or Hotel Arizona parking structure on Congress & Granada. Just tell the attendant you are going to the Borderlands Theater event.
Tickets
$65 adv / $75 door
Table of 10: $600
Purchase tickets here or call 520-882-7406, or mail check to P.O. Box 2791, Tucson, AZ 85702; pick up in person at 151 S. Granada Ave (TCC - Sosa Carrillo House)