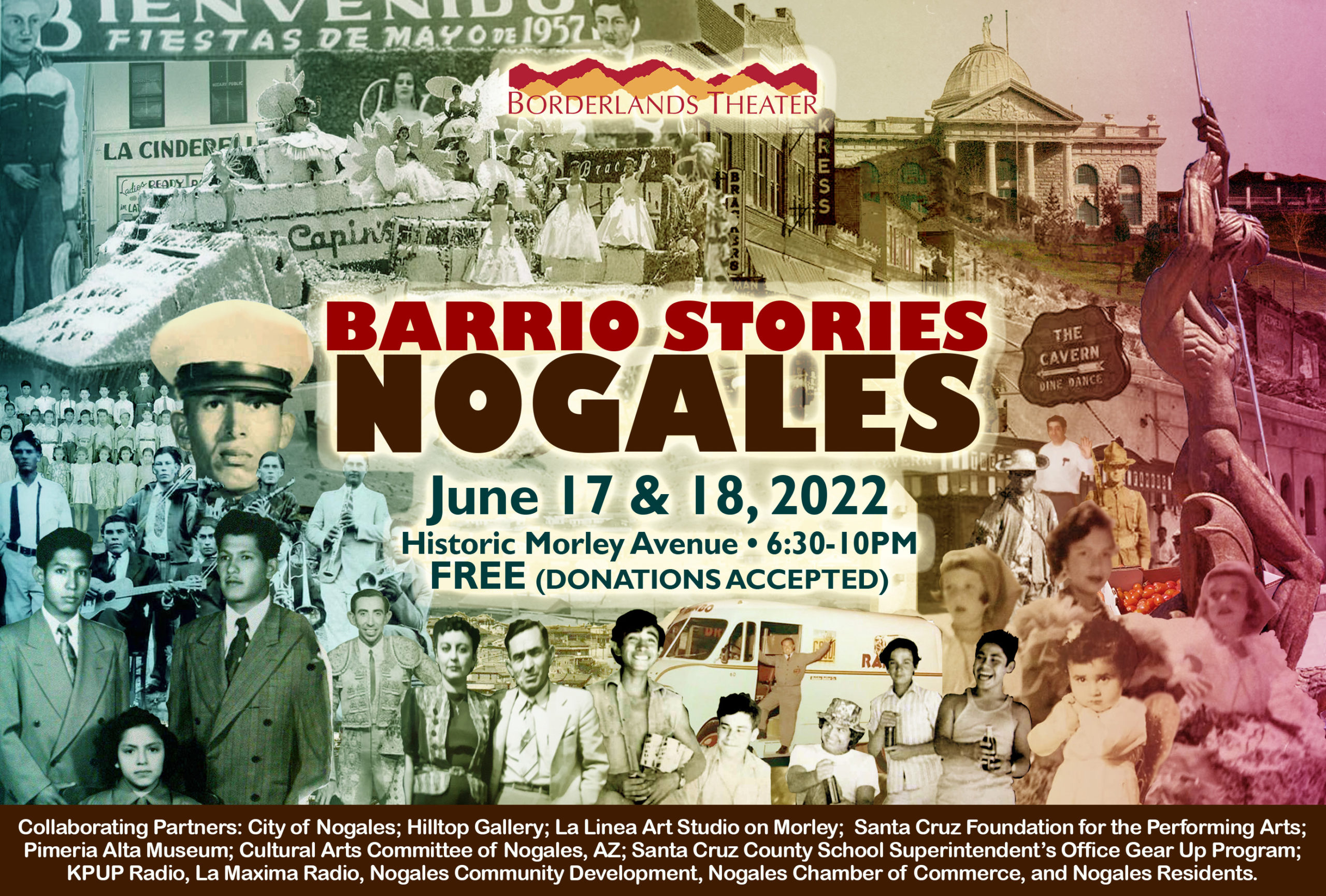 by Borderlands Theater Ensemble
June 17 & 18 2022
Historic Morley Ave in Downtown Nogales, AZ
6:30pm- 10pm
FREE / GRATIS (Donations Accepted / Se aceptan donaciones)

LIVE MUSIC
JUNE 17 – Renee Goust, Los Nasdrovia, Los Waldos
JUNE 18 – The Jons, Los Velvets, Priscilla Nefftys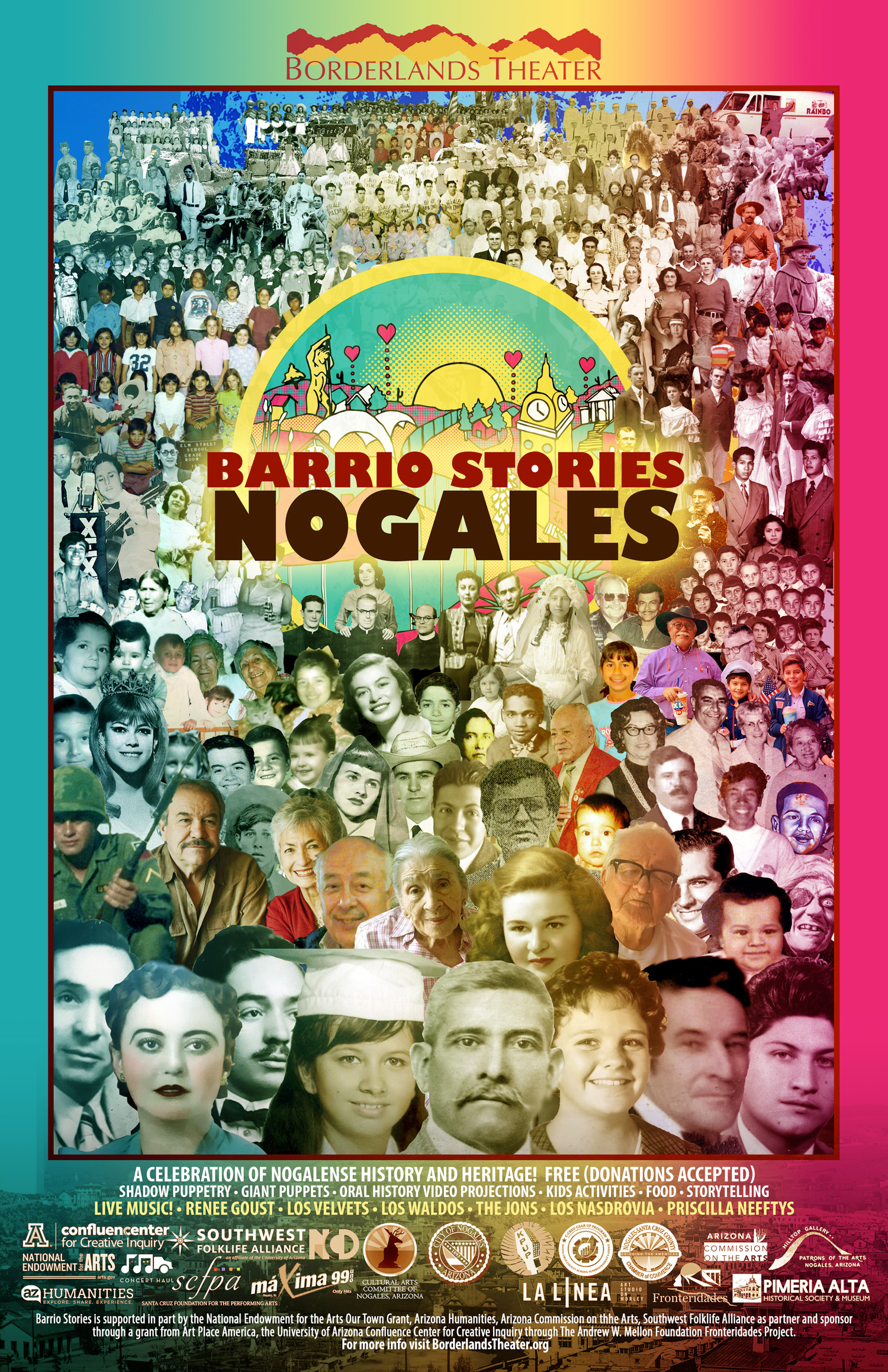 Borderlands theater presents Barrio Stories Nogales, a celebration of Nogalense history and heritage in Downtown Nogales, featuring oral histories projected onto Morely Avenue's historic buildings, giant puppets and shadow performances, kids activities, food, storytelling and LIVE MUSIC featuring: On June 17th, Renee Goust, Los Velvets, and Los Waldos. On June 18th The Jons, Priscilla Nefftys, and Los Nasdrovia. Experience this choose -your- own adventure theatrical festival.

El teatro Fronterizo Borderlands Theater presenta Barrio Stories Nogales, un festival teatral de historia y cultura Nogalense en Morley Avenue en el Centro de Nogales Junio 17 y 18 6:30- 10pm. Disfrute con su familia, teatro de sombra, teatro de titeres gigantes, juegos para los niños, cuentos familiares y música: Junio 17: Renee Goust, Los Velvets, y Los Waldos. Junio 18: The Jons, Priscilla Nefftys, y Los Nasdrovia.
Playwright Milta Ortiz
Giant Puppet Director Jonathan Heras
Shadow Theatre Director Marc David Pinate
Technical Director / Media Design Adam Cooper-Terán
Community Engagement / Production Assistant Veronica Conran
Giant Puppet Maker Zarco Guerrero
Giant Puppet Costume Designer Ivy Wahome
Barrio Stories Nogales is supported in part by the National Endowment for the Arts Our Town Grant, Arizona Humanities, Southwest Folklife Alliance as partner and sponsor through a grant from ArtPlace America, the University of Arizona Confluence Center for Creative Inquiry through the Andrew W. Mellon Foundation Fronteridades Project, the Arizona Commission for the Arts Festival Grant and Flinn Foundation Grant.