written by Frances Ya-Chu Cowhig
directed by Eva Tessler
"If Henrik Ibsen had been alive in the era of Guantanamo, he'd surely have written a play every bit as scintillating as Lidless…" — The Scotsman, August 2010
"Tautly directed by longtime Borderlands Theater stalwart Eva Zorrilla Tessler, "Lidless" is harsh political theatre. "Lidless" doesn't want to be liked; it wants to change you. It is powerful enough to do just that." – The Tucson Sentinel
Winner of the Yale Drama Series Award for Playwriting in 2009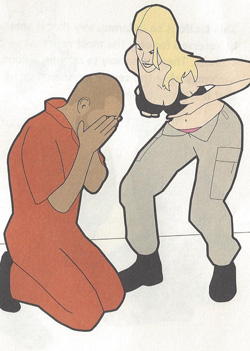 A searingly poetic and incisively political play that explores the nature of trauma, the conflicting eroticism and brutality of violence, and the blurry line between revenge and redemption — It has been fifteen years since Alice served in the U.S. Army at Guantánamo Bay and she has successfully reinvented herself and suppressed all memories of her prior life, living contentedly with her husband and teenage daughter. Until Bashir, a Pakistani Muslim, shows up at Alice's flower shop and asks for an unusual request. His visit sets into motion a series of visceral and spiritual encounters among six characters whose lives will be forever connected and defined by a single act of inhumanity.
The Play
LIDLESS
In 2002, the Pentagon approved a new interrogation technique at Guantanamo Bay called "Invasion of Space by a Female." Alice followed her orders but doesn't remember. Bashir was interrogated by her and can't forget. Today, he's coming to pay her a visit.
Explosive and gripping, Lidless captures the basic human hunger for revenge and the unyielding desire for redemption. Winner of 2009 Yale Drama Series Prize, 2009 Keene Prize for Literature and developed at the Alley Theatre, Seattle Rep, the Ojai Playwrights Conference, and Yale Repertory Theatre.
'In a different league altogether is Lidless' – The Herald

'An excellent new play brought to Edinburgh by HighTide' – The Daily Telegraph

'A powerful new drama' – Whatsonstage

'It is a Lidless box of engaging, thought-provoking, intelligent human theatre' – Edinburgh Spotlight
"#2. Establish Your Identity" Compelling a Middle Eastern Source to prove his manliness will trigger an immediate defensive reaction due to his deep cultural investment in personal and family honor.

"In the widely publicized debates about harsh military interrogation methods, many allusions have been made to various manuals detailing authorized methods that have been issued by the military and the CIA since the 1960.s.  These manuals circulate publicly on the internet.  While many recent investigations of abuse in military prisons have addressed the use of sexual aggression by interrogators and military police, these methods are not explicitly described in any manual, nor are the specific methods used by female interrogators mentioned.  As part of my exploration of the role of female sexuality as a weapon in the War on Terror, I decided to create a manual that illustrates the sexual tactics that female interrogators have been reported to be using.  All the scenes in the illustrations are based on the testimony of detainees and eyewitnesses.  The illustrations from this manual were made by Dan Turner." – Coco Fusco
Frances Ya-Chu Cowhig
writer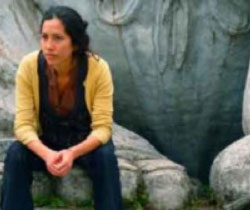 Is the author of LIDLESS, soon to be produced by Page 73 Productions in New York. It received the Yale Drama Series Award, an Edinburgh Fringe First Award, the Keene Prize for Literature, and the David Calicchio Emerging American Playwright Prize. She has been a finalist for the Blackburn Prize, received residencies at Yaddo, MacDowell, Ragdale, and the Santa Fe Art Institute, and is under commission from South Coast Rep and Seattle Rep. Her plays have been produced at Trafalagar Studios 2 on the West End, Interact Theatre, and the Contemporary American Theatre Festival; and developed at the Hedgebrook Women Playwrights Festival, Seattle Rep, PlayPenn, the Alley Theatre, Marin Theatre Company, Ojai Playwrights Conference, the Playwright's Foundation and Yale Rep. Frances received an MFA in Writing from the James A. Michener Center for Writers at UT Austin, a BA in Sociology from Brown University, and a certificate in Ensemble Created Physical Theatre from the Dell'Arte International School of Physical Theatre. Her work has been published by Glimmer Train, Methuen Drama, and Yale University Press. Frances was born in Philadelphia, and raised in Northern Virginia, Okinawa, Taipei and Beijing. More information is available at http://www.francesyachucowhig.com/.
Eva Zorrilla Tessler
director
David M. Felix
Lucas
has been involved in a lot of theater. He was really fond of being a member of a.k.a Theater , been in and directed numerous Shakespeare productions ,done shows in Chicago and L.A. ,is Charles Mackley in the annual Dillinger Days, and has worn a dress for Borderlands twice. Since this is a 100 word bio there's no way to list shows, Just ask him. He also really likes the plasma grenades in "Halo." Oh, and there's a bar named after him in NYC.
Alida Holguín Gunn
Alice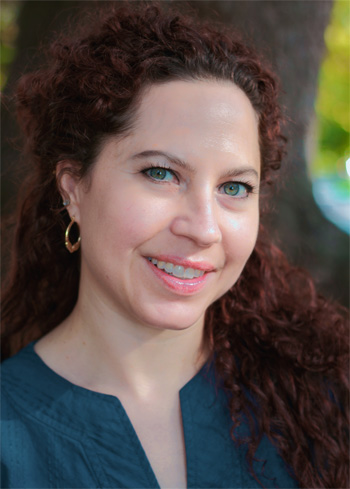 Borderlands Theater's Education Outreach Programs Manager, is currently directing Coyote y Culebra Youth Projects' Wind in the Shadows an original and evolving piece, inspired/created by students and Alida. Acting credits with Borderlands include: Jocasta, Oedipus el Rey and Cristina, Electricidad both byLuis Alfaro; Esmeralda, Earthquake Chica; Picuka, Oliver Mayer's Conjunto; Nicolette, Latins Anonymous; and the Bride, Bodas de Sangre. Other credits include: Kate, The Rouge Theaters' Immortal Longings; Frida Kalo, Chamber Music Plus' Still Life; Abby, Beowulf Alley's Fiction (nominated MAC award; best actress 06), Sofia, Invisible Theater's Living Dolls; Killer, Camilla's Theater (NY) Killer in Love; Alida's one-woman show Vein (NY).
Guillermo Francisco Raphael Jones
Bashir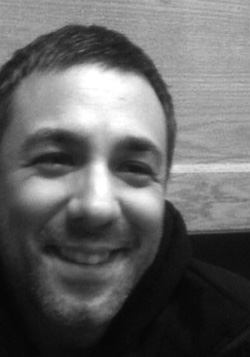 was an artist, actor, musician, writer and jr. rocket scientist prior to starting a family and settling back into Tucson – his adopted home town. A proud father of 3 children with the same woman (who is, incidentally, also his wife), when not changing diapers and cleaning up vomit, he currently spends most of his available time working toward a degree in computer science… And fighting zombies.
Kristen Islas
Rhiannon
a Tucson native, recently received her Bachelor of Music in Vocal Performance from the University of Arizona.  Kristen has performed in various opera productions including: Redwoods Opera Workshop in Mendocino, CA and Crittenden Opera Studio in Boston, MA; with the University of Arizona Opera, La Suor infermiera in Suor Angelica by Giacomo Puccini; with Southern Arizona Opera, and Rebecca Nurse in The Crucible, an Opera by Robert Ward. Kristen recently became a part of the Stories that Soar cast. She was last seen in Borderlands' production of 26 Miles as Oliva. She is very grateful for her loving and supportive family and friends!
Angelica Rodenbeck
Riva/Zakiyah
is a native of Mexico City. She is thrilled to return to the stage after being a full time Mom! Some of many Angelica's productions include: A visitors guide to Arivaca, School of the Americas, and Noche de los Muertos. She has also participated in many independent film productions. Angelica attended the University of Southern Maine (Acting), University of Arizona (M.A. Theatre Studies), Pima Community College (Acting) and The National Conservatory of Music studying piano. Angelica would like to thank Borderlands Theatre for this amazing opportunity and would like to dedicate this show to her child: Jacqueline Rodenbeck.