A New Play by Obie Award Winner Caridad Svich
(Winner of the 2011 American Theatre Critics Association Francesca Primus Prize for her adaptation of House of the Spirits by Isabel Allende)
[slideshow_deploy id='1093′]
A National New Play Network (NNPN) Rolling World Premiere with Borderlands Theater, Miracle Theater, and Phoenix Theater
Directed by Barclay Goldsmith
In her small and dusty Texas town, "Guapa" dreams of playing women's soccer. With only one shot to reach the big leagues from el barrio, how can she convince the non-believers to spread their wings and fly? This story kicks its way across the stage with magical dreams, trauma, graffiti, birds in flight and indigenous voices.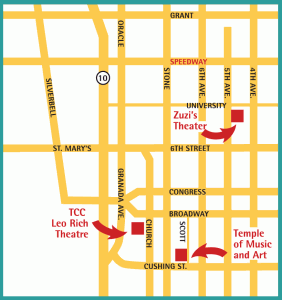 OCTOBER 4-21, 2012
ZUZI'S THEATER 738 N. 5th Ave.
This production made possible by: the Continued Life Fund of the NNPN and the Edgerton Foundation New American Plays award, Arizona Commission on the Arts, Tucson Pima Arts Council, and National Endowment for the Arts, and the Loft Cinema.
Special Thanks: the Loft Cinema, Bryan Fonseca (Phoenix Theater), Olga Sanchez (Miracle Theatre/Teatro Milagro), Catherine Rodriquez (Student of Dramaturgy, Carnegie Mellon University), Tucson Tamale Company, Arizona Theater Company, VientoFuego Productions, Enterprise Rent-a-Car, and Zuzi's Theater for their ongoing support
Caridad Svich
Playwright
US Latina playwright, translator, lyricist and editor, works, have been presented across the US and abroad, including Denver Center Theatre, Repertorio Espanol, 7 Stages, ASU-Tempe, Teatro Mori (Chile), ARTheater (Cologne), and Edinburgh Fringe Festival/UK. She received a 2012 OBIE Award for Lifetime Achievement in the theatre, and the 2011 American Theatre Critics Association Primus Prize for her play The House of the Spirits, based on the novel by Isabel Allende. She has been short-listed for the PEN Award in Drama four times, including in 2012 for her play Magnificent Waste. Among her key works: 12 Ophelias, Alchemy of Desire/Dead-Man's Blues, Any Place But Here, Iphigenia…a rave fable, and the multimedia collaboration The Booth Variations. In season 2012-13: her stage version of Love in the Time of Cholera, based on the novel by Garcia Marquez, will premiere at Repertorio Espanol in NYC; and The Tropic of X will receive its English-language premiere at Single Carrot Theatre in Baltimore. There will also be regional premieres of In the Time of the Butterflies (based on the novel by Julia Alvarez) at Mixed Blood Theatre in Minneapolis and The House of the Spirits at Gala Hispanic Theatre in Washington D.C.  She is alumna playwright of New Dramatists, founder of NoPassport theatre alliance & press, Drama Editor of Asymptote journal of literary translation, and associate editor of Routledge/UK's Contemporary Theatre Review.  Caridad holds an MFA in Theatre-Playwriting from UCSD, and has taught creative writing/playwriting at Bard College, Barnard College, Bennington College, Ohio State University, Rutgers University-New Brunswick, and Yale School of Drama.  Website: www.caridadsvich.com
Barclay Goldsmith
director
Read Mr. Goldsmith's bio here.
Marisa Acosta
Pepi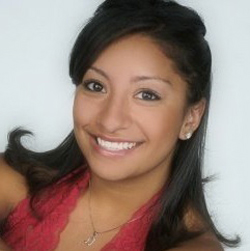 began acting at the age of 8, with Live Theater Workshop in Tucson. In High School, Marisa kept busy with roles in, Little Town of Christmas, Addict, Flyboy, Rumors, and Bugsy Malone. Marisa also performed at the Community Performing Arts Center in Green Valley in Impostures of Scapin and Best Christmas Pageant Ever. She is currently at Pima Community College, where she performed in Charlotte's Web, Antigone, and Roosters. In January 2013 Marisa will transfer to California State University, Fullerton to obtain her BFA in Acting. Marisa thanks her family and friends for their continued support as she pursues her dream.
Adrian Gomez
Hakim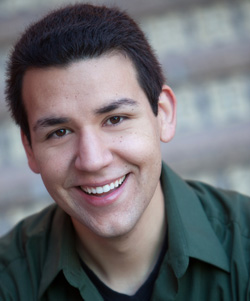 is very excited to be working on his first show with Borderlands: Guapa. He recently graduated from the University of Arizona here in Tucson with his Bachelor's degree in Theatre, so hopefully it wasn't all for nothing. Adrian's past show credits include the UofA's studio series productions of Dog Sees God and Vinegar Tom as well as St. Francis Theatre's production of Mixed Nuts. Finally, he would like to thank everyone who supported him throughout his college career, especially his parents!
Annabelle Núñez
Roly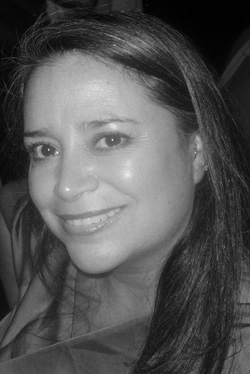 made her theatrical debut in the early '80's as 'Beatriz' in the bilingual production of Ardiente Paciencia/Burning Patience.  In the 1990's she played the roles of 'Martirio' and 'Maria' in Borderlands' bilingual productions of House of Bernarda Alba/La Casa de Bernarda Alba and Yerma, respectively. She recently appeared as 'Lupe' in Arizona: No Roosters in the Desert.  She earned her B.F.A. and M.A. from the University of Arizona where she currently works as a medical librarian. She is honored to be in GUAPA and dedicates her performance all little girls who have big dreams.

Mario Tineo
Lebon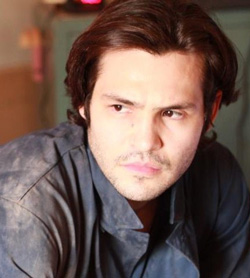 works with Anna Risley at The Studio For Actors, where he has done countless stage productions. Guapa, will be his third show with Borderlands.  Previous productions: White Tie Ball (Beto) and his first role with the company in Elaine Romero's play Barrio Hollywood.  Other productions include: lead, David Dudley Culebra (off-off Broadway, NYC) and various roles in Bread & Puppet Theater's Decapitalization Circus, as well as their Opera, Ulysses Returns To His Homeland. Mario has also done a number of music videos, industrial films, commercials, and independent films. He is currently working on the feature film, Third Sun. He would like to thank Borderlands' and his family for their love and support.
Gabriela Urias
Guapa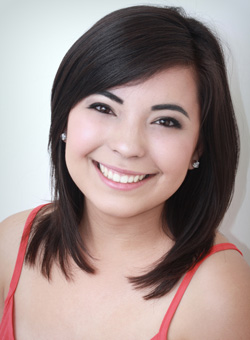 is a sophomore at The University of Arizona as a Theatre Arts major. This past year she participated in two Studio Series shows: Short Attention Span Theatre and Vinegar Tom and she is currently in the cast of Musical-Mayhem Tucson. Gabi's favorite credits include Kit from Hunka, with ATC's Cafe Bohemia, Witch from Into the Woods, and Maggie from Jake's Women. She would like to thank her supportive family and incredible friends for always cheering her on.