Raíces: Waila Music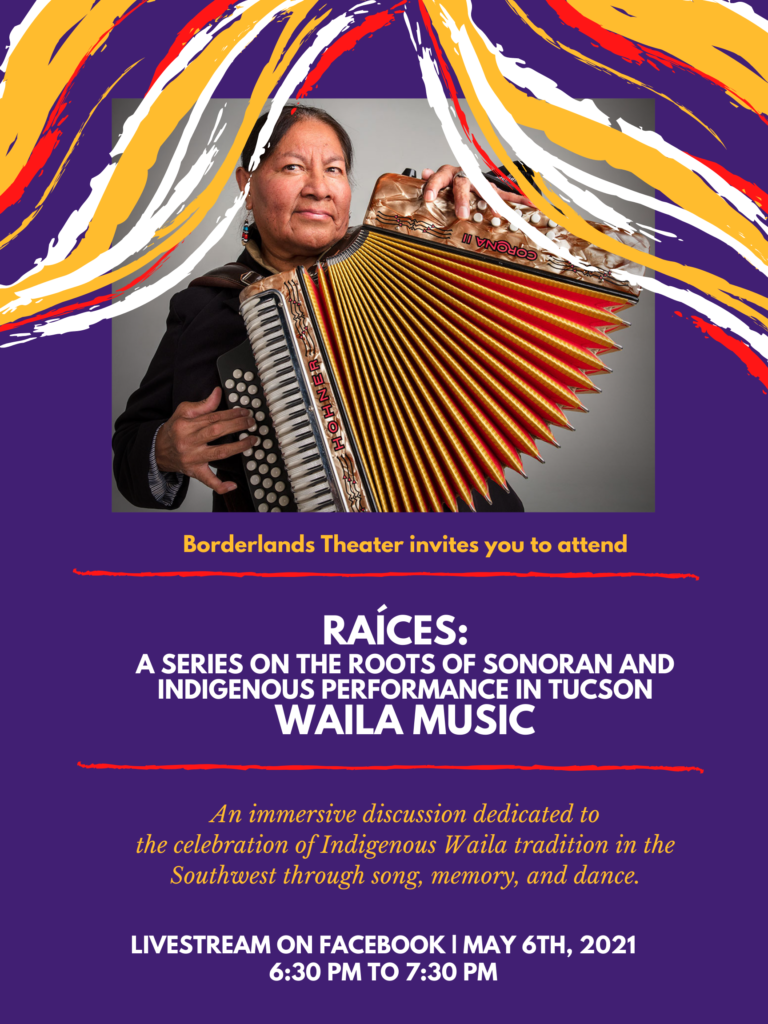 Raíces looks at the roots of Mexican and Indigenous performance in Tucson through live conversations with the experts on the topic. Part Two of the Raíces series, Borderlands welcomes Tucson-born moderator and longtime folk musician, Ted Ramirez to take us through the history and nuances of Waila music in a 45 min virtual discussion and demonstration. 
Panelists include multi-instrumentalist and Waila Band Leader Gertie Lopez of Gertie and The T.O. Boyz to give special insight on the folk style music.  Alongside her, Sandra Ortega, a "servant of the people" in Cultural Preservation for the Tohono O'Odham Nation, compliments the dialogue with the wisdom of her family's generational knowledge on the traditional dance that goes along with Waila music; Chicken Scratch. 
---
Antigone at the Border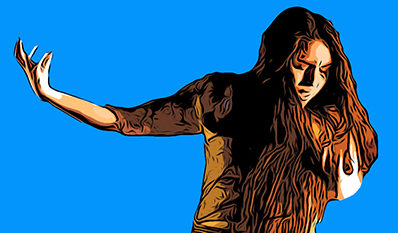 Written by Marc David Piante
Directed by Ricky Araiza
Stream a recording of this ground breaking virtual theatre event.
Excerpt from a review on "Antigone at the Border" by playwright and MacArthur genius Luis Alfaro:
A co-production between the enduring and stalwart, Borderlands Theatre in Tucson, and Teatro Bravo, the exciting Latina/o/x theatre in Phoenix, we experience the tragic tale of Thebes, which lends itself beautifully to the American Southwest, as we ponder to whom and what belongs this land.
We are at once roaming through the Arizona desert swept up in an epic tale of border life, corrupt cartels and family dynasties, while Pinate uses the ancient Greek text as a launching point into a deeper examination and meditation on our own political strife.
---
Watch at Home
---