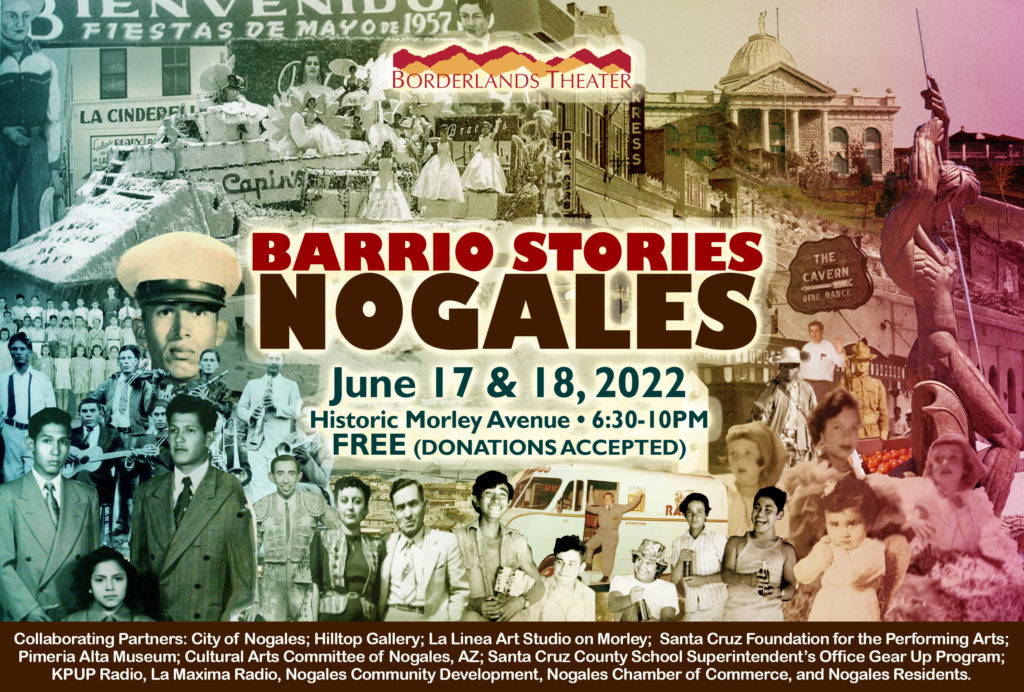 by Borderlands Theater Ensemble
June 17 & 18 2022
Morley Ave in Downtown Nogales, AZ
6:30pm- 10pm
FREE / GRATIS (Donations Accepted / Se acepta donaciones)

LIVE MUSIC
JUNE 17 – Renee Goust, Los Nasdrovia, Los Waldos
JUNE 18 – The Jons, Los Velvets, Priscilla Nefftys
Borderlands theater presents Barrio Stories Nogales, a celebration of Nogalense history and heritage in Downtown Nogales, featuring oral histories projected onto Morely Avenue's historic buildings, giant puppets and shadow performances, kids' activities, food, storytelling and live music: On June 17th, Renee Goust, Los Velvets, and Los Waldos. On June 18th, The Jons, Los Nasdrovia, and Priscilla Nefftys. Experience this choose -your- own adventure theatrical festival.
CLICK HERE FOR MORE DETAILS

El teatro Fronterizo Borderlands Theater presenta Barrio Stories Nogales, un festival teatral de historia y cultura Nogalense en Morley Avenue en el Centro de Nogales Junio 17 y 18 6:30- 10pm. Disfrute con su familia, teatro de sombra, teatro de titeres gigantes, juegos para los niños, cuentos familiares y música: Junio 17, Renee Goust, Los Velvets, and Los Waldos. Junio 18, The Jons, Los Nasdrovia, y Priscilla Nefftys.
En esta pagina hay mas informacion
---
Antigone at the Border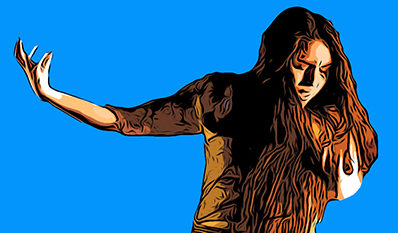 Written by Marc David Piante
Directed by Ricky Araiza
Stream a recording of this ground breaking virtual theatre event.
A co-production between the enduring and stalwart, Borderlands Theatre in Tucson, and Teatro Bravo, the exciting Latina/o/x theatre in Phoenix, we experience the tragic tale of Thebes, which lends itself beautifully to the American Southwest, as we ponder to whom and what belongs this land.
We are at once roaming through the Arizona desert swept up in an epic tale of border life, corrupt cartels and family dynasties, while Pinate uses the ancient Greek text as a launching point into a deeper examination and meditation on our own political strife.
---
Watch at Home