Antigone at the Border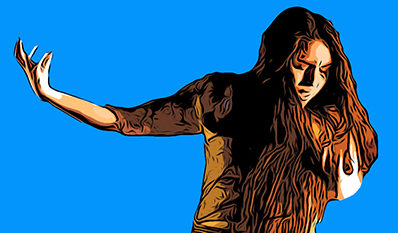 Written by Marc David Piante
Directed by Ricky Araiza
Stream a recording of this ground breaking virtual theatre event.
Excerpt from a review on "Antigone at the Border" by playwright and MacArthur genius Luis Alfaro:
Shout out to Marc David Pinate, and all the collaborators, on an exciting site-specific creation, 'Antigone at the Border', which imagines Argos in the American Southwest. Bravo to Pinate for mixing the ancient Greek text with the ancient Meso-American, and our complicated history of the Americas, at the place where drama and political discourse collide.
A co-production between the enduring and stalwart, Borderlands Theatre in Tucson, and Teatro Bravo, the exciting Latina/o/x theatre in Phoenix, we experience the tragic tale of Thebes, which lends itself beautifully to the American Southwest, as we ponder to whom and what belongs this land.
We are at once roaming through the Arizona desert swept up in an epic tale of border life, corrupt cartels and family dynasties, while Pinate uses the ancient Greek text as a launching point into a deeper examination and meditation on our own political strife.
I call a jealousy foul on the use of drones to capture beautiful scenes in and out of the desert (no one told me we could use drones to create cool Zoom imagery!). I also loved the use of language here. You had me at Antigone's Spanglish declaration; "My huesos are tired", and a marvelous riff on liberation, "Brown people are stem cells… we can become weapons of change…"
---
Watch at Home
---
Lunada Literary Lounge Dec 2020
Lunada Literary Lounge - November 2020
Mask Alive! with Zarco Guerrero (Episode 2 Q+A)
Investing In Community: A Barrio Story