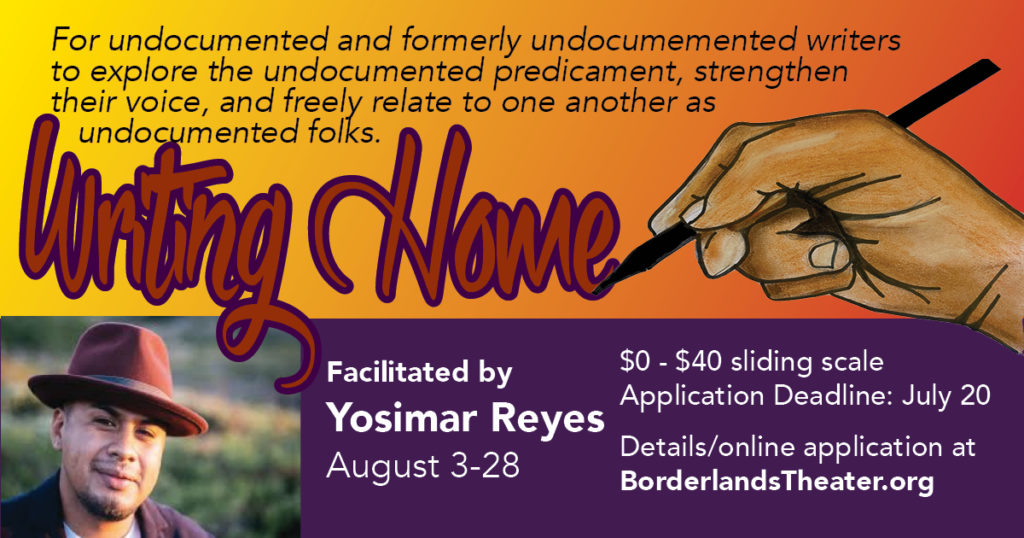 ---
Zarco Guerrero's:
Presented by Borderlands Theater
Final LIVESTREAM PERFORMANCE
Followed by special Q&A afterward with Zarco and host, Veronica Conran
Wednesday, July 8th
"The mask, in order to be real, has to be worn."

Zarco, Mask Alive! 2020
Renowned sculptor, mask maker, and performance artist, Zarco Guerrero returns telling poignant, culturally and temporally relevant stories through characters based on real people who we all can find familiarity and comfort in. Characters like "Vato Poeta," "El Narizon," "La Comadre," and "The Smoker" address real topics that kids are faced with today. Join us for Parts II and III in the Mask Alive! Series where Zarco takes us inside his studio/gallery to see how his masks are made and meet new characters each performance!
We are thrilled to introduce Veronica Conran as the new host for the series. Veronica hails from Nogales, Arizona, and is our new Digital Content Producer at Borderlands Theater.
---
Lunada Virtual Literary Lounge
Returns
Galería de la Raza and Borderlands Theater team up to bring monthly Lunadas into homes every
New Moon

with

NEW

dates for 2020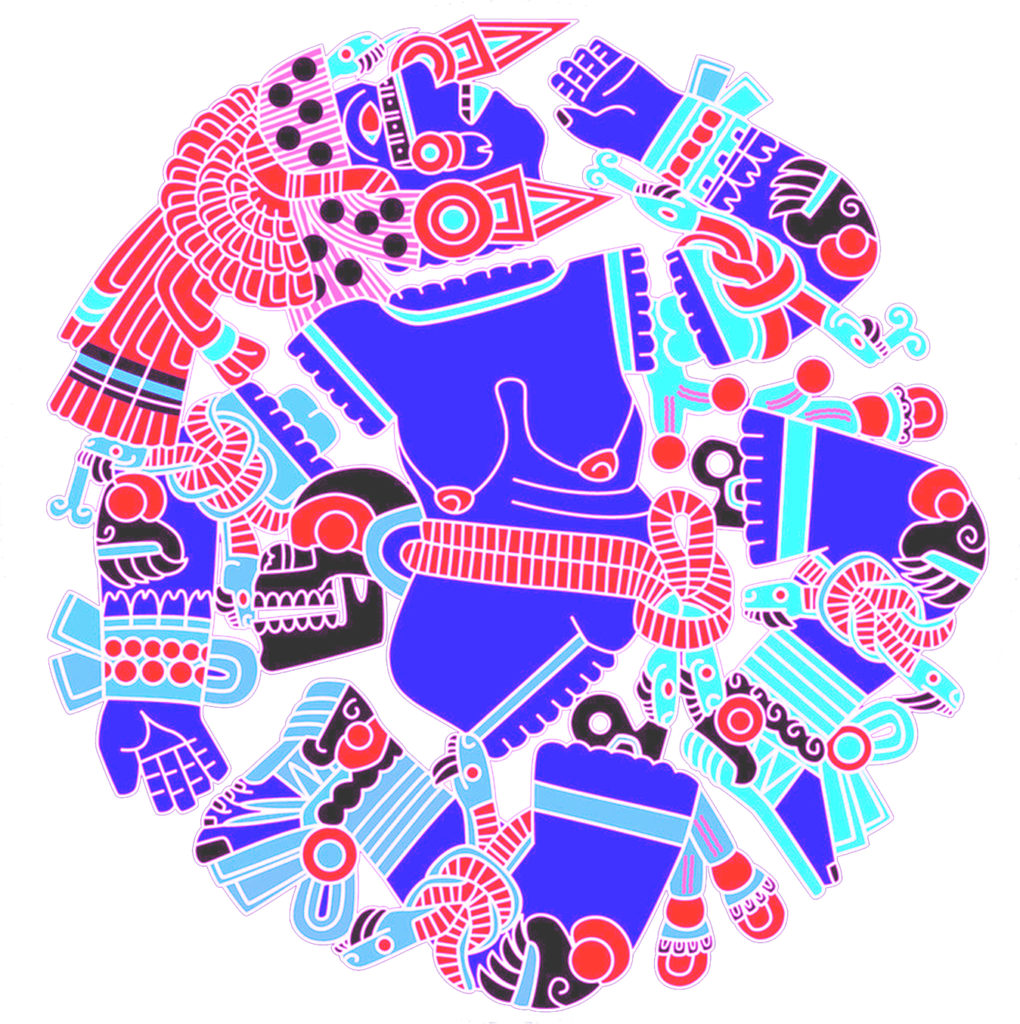 After the overwhelming success of our first virtual Lunada in April, the collaborative team of Galería de la Raza and Borderlands Theater brings the 18-year literary series to a digital screen near you for seven monthly installments starting in June. A historic collaboration presenting an evening of truth-telling and testimonials during the dark side of the moon, the virtual Lunada promises an evening of medicine for the heart and spirit. Curated by a national advisory committee of poets including Amalia Ortiz (San Antonio), Marc David Pinate (Tucson), Yosimar Reyes (Los Angeles) and Sandra Garcia Rivera(NYC), the Virtual Lunada will present two featured poets on the new moon of each month, along with several open mic poets from around the country.
Lunada Dates
LIVESTREAM

@ 6 pm on Galería de la Raza's INSTAGRAM Borderlands' FACEBOOK and YOUTUBE

Sunday, June 21: Featuring Jesus Vallez & Marga Gomez

Monday, July 20: Featuring Ariana Brown & Carmen Tafolla

Wednesday, August 19: TBA

Thursday, September 17: TBA

Friday, October 16: TBA

Sunday, November 15: TBA

Monday, December 14: TBA
---
Barrio Anita featured in AZ Creative Voices Podcast!
#BarrioStoriesBarrioAnita
AZ Creative Voices is a ten episode podcast series that chronicles the #AZCCI experience. Producer Regina Revazova takes listeners on a tour of participating communities, including Tucson's historic Barrio Anita neighborhood. Listen to the full episode at https://azarts.gov/azcci/
Barrio Stories in Barrio Anita and it's continued programming as well as this podcast has been supported in part by the AZ Creative Communities Institute (AZ CCI). The AZ CCI is an initiative of the Arizona Commission on the Arts and Arizona State University's Herberger Institute for Design and the Arts, with guidance from Southwest Folklife Alliance, an affiliate nonprofit of the University of Arizona. Made possible by a grant from the Surdna Foundation with additional support from the Arizona Community Foundation.