Borderlands Theater strives to build equitable, joyful, and meaningful collaborations with the local community through innovative theater and responsive cultural programs ingrained in the heritage, narratives, and lived experiences of peoples rooted across the Sonoran Desert.
---
Borderlands Wins National Theatre Conference Award
Borderlands is honored to receive the 2022 Outstanding Theater Award from the National Theater Conference in NYC. Thank you to our community and partners. This award is for all of us. We couldn't do what we do without you.
---
Mark Your Calendars: West Side Stories!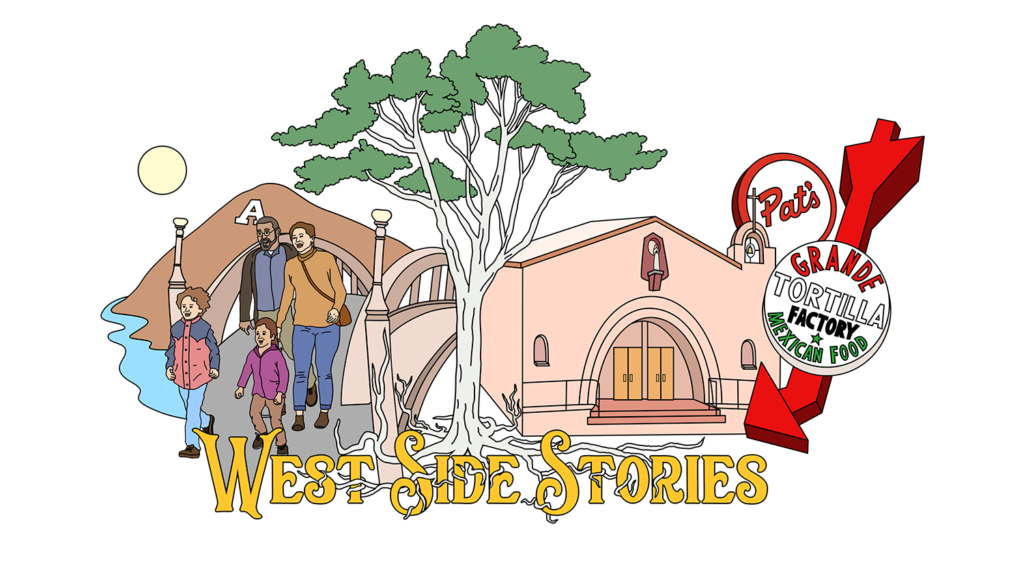 April 20 – 30, 2023
Bonita Park
20 N Bonita Ave, Tucson
The fourth installment of Borderlands Theater's popular Barrio Stories Project is on its way!! Fourteen cuentos celebrate the history and heritage of the West Side with stories of mujeres poderosas, pachucos and curanderas, neighborhood rivalries, the infamous 1C program, sacred mandas, and barrio traditions. Curated heritage talks and interactive activities complement the performances. A unique immersive theatre experience not to be missed!