Antigone at the Border
Now Available for rental streaming…
Written by Marc David Pinate
Directed by Ricky Araiza
A virtual theatre event
November 20, 21, & 22 2020
Tucson's Borderlands Theater and Teatro Bravo of Phoenix come together for a groundbreaking collaboration of digital theatre-making. Based on interviews with DACA recipients and Latinx Border Patrol agents, Antigone at the Border sheds light on the emotional labor and mental health toll experienced by Latinx border communities affected by US immigration policy as both enforcers and the enforced.
About the Play
When the body of her deceased brother is ordered to be left in the desert, DACA recipient and humanitarian aid worker, Antigone Guzman, confronts her uncle, Creon Cardenas, the newly appointed border patrol chief of the Thebes sector. A postcolonial reimagining of the Greek classic told through live-streamed video and edited digital media, Antigone at the Border explores age-old questions of membership and belonging.
Check out a preview of Antigone at the Border
Inventing Digital Theatre
Working under the restrictions of the Covid-19 pandemic required a total reimagining of how to make theatre online. Employing drone cameras, green screens, and a complex arsenal of high-resolution web cameras, microphones, and Bluetooth technology the artists behind Antigone at the Border crafted a hybrid digital performance that combines elements of film making with traditional theatre techniques. The result is a completely new kind of performance tailored for an online, digital venue that hopes to wow audiences with a mastery of technology and compelling storytelling.
Building Relationships among Latinx Artists and Communities in Arizona
Antigone at the Border represents a bridge between Latinx/Indigenous theatre makers from Tucson and Phoenix. "We cannot wait for the mainstream, historically white arts institutions to come around; as Mexican, Chicanx, and indigenous artists living in our ancestral homelands, we must use our collective resources to create statewide networks in order to build the diverse audiences whose experiences remain at the center of our work" said Borderlands Theater artistic director, Marc David Pinate. In that regard Pinate and Teatro Bravo artistic director, Ricky Araiza, met with immigrant serving organizations Aliento (Phoenix) and Scholarships A-Z (Tucson) as the play was being developed. This past August Borderlands Theater held a creative writing class for sixteen undocumented writers from around the country that also contributed to the development of the play. "Our hope is to build a long-term reciprocal relationship with immigrant communities that lasts far beyond this project," stated Araiza.
Commission History and Sponsors
Antigone at the Border was created through a National Performance Network Creation Fund award co-commissioned by the International Sonoran Desert Alliance, Su Teatro, and Milagro Theatre.
Additional support from the National Endowment for the Arts, Network of Ensemble Theaters, Arizona Commission on the Arts Research and Development Grant, and the Venturous Theatre Fund.
About our collaborating partner Teatro Bravo
Teatro Bravo is located in Phoenix, Arizona and was established in 2004. They create and elevate unapologetically truthful and fearless Latinx artistry that reflects the complex portrait of our community. We provide brave, equitable, inclusive and accessible storytelling experiences that create brave spaces for artistic discovery and expression.
Playwright & Director
Marc David Pinate (Playwright and Producer) is a theatre maker who has worked with nationally recognized theatre companies such as Magic Theatre, Campo Santo, El Teatro Campesino, ShadowLight Productions, Steppenwolf, and Victory Gardens. The producing artistic director of Borderlands Theater in Tucson, AZ since 2013, his passion for creative placemaking has led him to create site-specific theatrical projects focused on border narratives (Más, Sanctuary, Sonoran Shadows) collaborating with an array of institutional partners, artists, and communities. As a spoken word poet he is a National Poetry Slam Champion and produced two spoken word albums with the band, Grito Serpentino. Playwrighting credits include various street theatre "actos" along with the play, "Fear of a Brown Planet" with Chicano Messengers of Spoken Word, and "2012: Time of No Time" with the Hybrid Performance Experiment. Marc holds an MFA from the Theatre School at DePaul University and occasionally teaches theater at Pima Community College.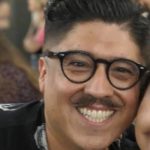 Ricky Araiza (Director and Co-producer) is an Arizona based theatre artist. A graduate from Arizona State University with a B.A. in Theatre in 2004, Ricky went on to become an ensemble member of Childsplay Inc., in Tempe, AZ from 2004 to present. In 2009 he decided to step away from professional work and study Physical Ensemble Based Theatre at Dell'Arte International in Blue Lake, CA. In 2017, he received his M.F.A. from Arizona State University. Ricky continues to work as a director, actor, and teaching artist throughout the Valley and is currently the artistic director of Teatro Bravo, a Latinx theatre company in Phoenix.
Cast
Amanda Lopez (Antigone) is a local Arizona actor and recent graduate from Northern Arizona University. This will be her second time working with Teatro Bravo all the way from Tucson. Amanda believes in the power of community which is why she is working so closely with local Arizona theater companies who are sharing the voices of those who are currently marginalized. She is grateful for the artistic collaboration between Borderlands Theater Company and Teatro Bravo. And gives a big shout out to her family, friends, and supportive boyfriend, Isaiah. No matter what happens after the November 3rd election, Amanda encourages people to keep listening, learning, and to keep fighting for those who can't.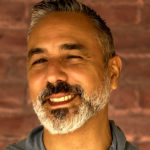 Guillermo Francisco Raphael Jones (Creon): What do The Buddha, an award-winning playwright/heroin addict gigolo, a detainee at Guantanamo Bay, a tattoo-covered gangland kingpin from the California prison system, a crooked cop from Ciudad Juarez, and a phantasmic drag queen death cart driver have in common? They have all been brought to life on stage by artist, writer, composer, performer, designer, and activist Guillermo Francisco Raphael Jones. Enabled by Tucson's uniquely inclusive and culturally vibrant community theatre scene, Jones, a Southwestern native (Yaqui/Yoeme), has performed for over 30 years, appearing in The Hall of Final Ruin, Ghosts of Lote Bravo, Bruja, Lidless, Oedipus El Rey, Guantanamo, National Corporate Radio, The Mission, Fantastic Product, The Feast, Cuba, and his Teddy Bear, Passions, Real Live Death, Everything's Jim Dandy and Snoopy.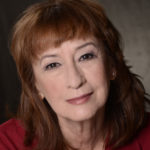 Angela Giron (Tiresia) received her MFA in Theatre Performance from the Katherine K. Herberger School of Theatre and Film at Arizona State University. She has worked and performed with Arizona Theatre Company's productions of Tennessee William's A Streetcar Named Desire and Nilo Cruz's Anna in the Tropics and with Southwest Shakespeare Theatre Company in The Two Gentlemen of Verona for which she received a Zoni award nomination for best-supporting actress in 2007. Angela has a long list of television and film credits, including a Venice Lion award-winning performance for a public service announcement for Amnesty International and another notable performance as Alice B. Toklas in the classic film, The Moderns, directed by Alan Rudolph. She performed her most recently authored play, Nitza – A Cuban Flavor at the United Solo Festival, NYC, in 2016. She has worked professionally in Theatre and Film out of Chicago, Los Angeles, New York, Montreal, and Toronto, Canada. Currently, Ms. Giron is the Program Director and a Clinical Assistant Professor of the Master of Liberal Studies Program at Arizona State University where she teaches film studies and humanities.
Jonathan Heras (Eteo) is a performing artist in Tucson. He has had the opportunity to work with many local establishments such as Live Theater Workshop, Stories That Soar, Great American Playhouse, Gaslight Theater, and many more. When he's not on stage he provides educational presentations on energy efficiency and water conservation with Environmental Education Exchange. Currently an ensemble member for Borderlands Theater, he is excited to work with such a talented cast and crew and grateful to continue to be involved in such amazing works.
Gabby D Barbosa (Mona) is a Mexican American woman born and raised in South California. She was raised as an Air Force brat and traveled all around South California until her family settled in Hisperia. She graduated from Pomona Catholic all-girl school and attended college for one year until she joined the United States Army at the age of 19. She served 5 years in the Army as a 35M until she had her first child, her daughter. She attended college two years after her honorable discharge from, had her son, and graduated. Gabby than began to act in 2009 and has been in many projects in the valley ever since. She will be playing Mona in the upcoming production, Antigone at the Border.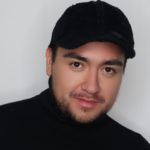 Julian Cardenas (Martinez) is an aspiring actor, singer, and poet from Tucson, Arizona. He received B.A. degrees in Theatre and Latin American Studies from the University of Arizona and has previously worked with local theatre organizations such as the Tucson Fringe Festival, Borderlands Theater, and Live Theatre Workshop's Etcetera Series. He is excited to participate in projects that speak directly to the disenfranchised, and aims to tell stories that represent the underrepresented communities of which he is a part of.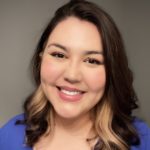 Luz Navarro (Ismene) is a DACA-mented singer/actress from Guaymas, Mexico. She has been a music worship leader in Phoenix for the last 10 years. Recently, Luz has joined the theatre community and rekindled her love for acting. Some of her stage credits include Daniela in In The Heights and Sacagawea in Return To Rosie' Pub. Her virtual theatre credits include Duchess in VTL's Don Quixote de La Mancha and Sandy in Signifying Nothing's Ghosts of Bogotá. Luz is a Teatro Bravo Core Ensemble Member and is thrilled to be a part of this beautiful production/collaboration with Borderlands Theatre.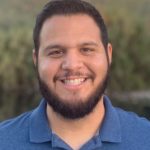 Silvestre Becerra (Nices) is born and raised in Phoenix. He is an actor and currently a Senior at Arizona State University and will obtain his Bachelor's Degree in Acting. Silvestre is an avid traveler as he has been to over 10 countries and aspires to visit many more. He is excited about this opportunity with Teatro Bravo as he is ready to take on the virtual world. His first production with Teatro Bravo (Fade) got postponed due to the pandemic, but is ready for this new chance!
Design & Technical Team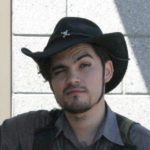 Adam Cooper-Terán (Media Designer) is a critically-acclaimed video, sound, and multimedia artist from Tucson, Arizona, better known for their collaborations with various theater companies, performance artists, musicians, rabble-rousers, and activists. Their work has featured across the globe in universities, museums, basements, and streets as public spectacles, musical interventions, and installations of digital storytelling rooted in ceremony and social justice. In these pandemic times, Adam has since evolved into a theatrical broadcasting system, working as an ensemble member for Borderlands Theater, and collaborator of Tucson Meet Yourself, Culture Coalition, Storyworks, and Teatro Bravo, to name a few. For more information and overview of their work, visit ANTRAL.NET.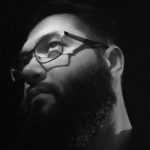 Garrett Unterreiner (Sound Designer) Recently graduated from ASU with a Bachelor of Arts in Theatre Design and Production. His most recent sound design work was done for Ghosteater's virtual production of Enemy of the People. Upcoming, you can hear his work on the podcast mini-series Out of the Ice. This is his third virtual theatre production and is excited to push limits in this new medium.
Natalie Payán (Costume Design) is thrilled to be working with Teatro Bravo once again! This Zoni nominated costume designer dabbles in all areas of the theatre including directing, acting, stage managing, and sewing/making patterns in the costume shop. She has worked with multiple theatres across the valley, which include Stray Cat Theatre, Laughing Pig Theatre, Mesa Encore Theatre, and Mesa Community College. She will be making her move to New York in 2021 to complete her degree. On occasion, Natalie enjoys combining her love of theatre with travel; her most recent adventure included directing and teaching theatre in the Galapagos Islands.
Jonathan Heras (Properties Master/ FX) is a performing artist in Tucson. He has had the opportunity to work with many local establishments such as Live Theater Workshop, Stories That Soar, Great American Playhouse, Gaslight Theater, and many more. When he's not on stage he provides educational presentations on energy efficiency and water conservation with Environmental Education Exchange. Currently an ensemble member for Borderlands Theater, he is excited to work with such a talented cast and crew and grateful to continue to be involved in such amazing works.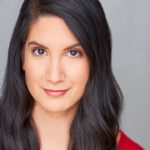 Alejandra Luna (Assistant Director – choral odes) is an actor and director who obtained her BFA in Acting at Western Michigan University. After graduating she moved back to Arizona in January of 2019. She has performed in several productions in the valley, most recently in Fade with Teatro Bravo but the show was postponed due to COVID. During quarantine she has directed several virtual shows with different virtual theatre companies and She is currently a core ensemble member for Teatro Bravo.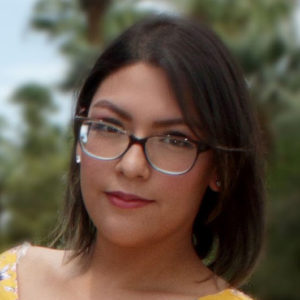 Nicole Huguez (Stage Manager) is an Arizona native, ASU FDT alumni and mother of two beautiful kids. Her recent theatre credits are the Stage Manager for New Carpa Theatre Co's 1070 'we were strangers once, too', Black Theatre Troupe's Black Nativity, Don Bluth FRT's It Happened One Night, SMCC's She Kills Monsters, & ASM of ASU's Men on Boats. She is grateful for this opportunity to be a part of this production during these trying times. How wonderful to have an outlet as powerful as theatre to still move audiences and bring joy. She thanks Teatro Bravo, Borderlands Theater, and her family.