The Mermaid Hour
The Mermaid Hour
Written by
Directed by Glen Coffman
Temple of Music and Art Cabaret
330 S. Scott, Tucson, Az 85701
March 15-April 1, 2018
PREVIEWS Thursday March 15 7:30 pm $13.
OPENING NIGHT FIESTA Friday, March 16 7:30 pm $30 (meet the playwright, cast and crew!)
The Rest of the Run: Wednesday's – Saturday's 7:30pm $27 / $22/ $16 (General/ Senior/ Student) and
Sundays 2pm Matinee's $27/ $22/ $16 (General/ Senior/ Student)
NNPN Rolling World Premiere of The Mermaid Hour– For Pilar and Bird, navigating their tween daughter Violet's transition is tricky as they juggle not only their own opposing parenting styles but her impulsive nature. Vi is just as concerned about her best friend Jacob, who she wishes was her boyfriend, and when nothing is going as she wants, she makes a YouTube video that pushes everyone's buttons. As her parents wrestle with all of Vi's choices, they confront the gaps between them as a couple–and which they'll have to overcome to see them all through.
The Mermaid Hour will be produced at Borderlands Theater as a part of a National New Play Network Rolling World Premiere. Other partnering theaters are Miracle Theater Group and Actors Theatre of Charlotte.
Artist Bios
David Valdes Greenwood- Playwright- is a Company One PlayLab Fellow, and previous a Huntington Theatre Company Playwriting Fellow, Cimientos Fellow, Brother Thomas Artist Fellow, and Sloan Project commission recipient from Ensemble Studio Theatre. His plays have been presented in public readings across the US and UK, most recently with Boulder Ensemble Theatre Company, Actor's Theatre of Charlotte, the National Showcase of New Plays, Pride Films and Plays, and IATI Theatre. In 2017-8 season, The Mermaid Hour will receive a Rolling World Premiere with productions at Actor's Theatre of Charlotte, Milagros Theatre, and Borderlands. His play The Last Catastrophist is receiving development and readings in 2017 from Company One, Huntington Theatre Company, and The Bechdel Project. He has worked with Fresh Ink, Argos Productions, Stage Left, Ensemble Studio Theatre, and The Theater Offensive, and his plays have appeared at the Humana Festival, New York International Fringe Festival, Portland Stage Little Festival of the Unexpected, and New York Theatre Workshop Thursday Studio. His plays have published and anthologized by Samuel French. He is represented by Mark Orsini at Bret Adams, LTD.
Glen Coffman- Director- is a co-founder of Winding Road Theater Ensemble. He has an MA in theatre studies from the U of A and studied acting at Herbert Berghof Studios in NYC. In 2015 he was one of 40 directors chosen internationally to participate in Lincoln Center's Director's Lab West. He has directed for Live Theatre Workshop, Borderlands Theatre, and Invisible Theatre in addition to Winding Road. Directing credits for Winding Road include August Osage County, Death of a Salesman, The Fifth of July, Row After Row, and Burn This. He is excited to part of Borderlands /National New Play Network's rolling world premiere of The Mermaid Hour.
Eddie Diaz- MerPerson/Crux– is a Theatre Artist/Maker, writer and director. Diaz has worked with Borderlands Theatre, Live Theatre Workshop, Arizona Onstage, Winding Road Theatre Ensemble, Something Something Theatre Company and more! Diaz made his directorial debut, fall 2016, with Real Women Have Curves. Some of Diaz's favorite roles include Carlos ,The Migration Project; Che Che ,Anna in The Tropics; Marvel Ann, Psycho Beach Party; Amos Hart, Chicago The Musical; Ariel, Rough Magic, and The Artist, Barrio Stories. Diaz is humbled to create work with extremely talented artist of all walks of life. Diaz is forever grateful.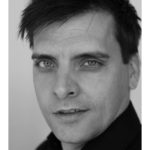 Sean William Dupont -Bird– MFA Theatre Directing East 15 London. Actor- – Rick- Building The Wall (Borderlands), Zach- Alive and Well, Claude- An Empty Plate at the Cafe Du Grand Boeuf (Invisible Theatre), Jonathan- The Raintons of Forty Hall (Enfield Playwrights, London), Virtuoso- The Bus (Why Not 2011 Edinburgh Fringe) Director – Skinhead!(UK), A Christmas Story, You're a Good Man Charlie Brown (CYT), Rhinoceros , How to succeed in Business, The Hypochondriac, Bus Stop, King Lear, She Stoops to Conquer, A Flea in Her Ear (EAC). Assistant Director – Master and Margarita (Mark Bell), George is Dead (Elaine May), Title of Show, The Kite Runner (David Ira Goldstein.)
Alida Holguín Gunn- Pilar– Actress, director, teaching artist, and former Education Outreach Program's Director at Borderlands Theater, just finished teaching a theater arts & literacy program for youth at the YWCA Southern AZ. She recently served as Associate Artistic Director of Touring and Education at Teatro Milagro in Portland, OR where she directed, performed in and dramaturged several of their touring shows. Some of Ms. Gunn's performance credits include: Borderlands Theater- Grounded (won best show MAC award, 2013,) Invisible Theater- Miracle on South Division Street; Winding Road- August- Osage County; Ally Theatre- Something Rare and Wonderful; Rouge Theater- Immortal Longings; Beowulf Alley- Fiction (nominated MAC award, best actress 06;) and her own one-woman show- Vein, NY.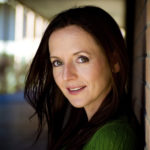 KAT MCINTOSH –Mika– is thrilled to be back with Borderlands. She has performed in four Pastorelas as a pastore, Satan, and Miguel. Previous credits include five seasons with Southwest Shakespeare Company, two seasons with Cleveland Shakespeare Festival, and three national tours with SignStage. Kat studied at The National Theater Institute as well as The Moscow Art Theatre and holds a BA in Theater from Wellesley College as well as an MFA in Acting from Trinity Rep Conservatory.
Jay Garcia- Vi– My name is Jay Garcia and I am twelve years old. I am in 7th grade and I go to Utterback middle school. Some of the things I like to do are singing, dancing, acting, drawing and I am into fashion design. I am an awesome daughter and a patient sister and I am improving as a student. I am a free spirit with a positive attitude who gets along with anyone.
Eduardo Rodriguez – Jacob- From Tucson, Arizona. Recently graduated from Desert View High School in 2017, and is now enrolled in Pima Community College, in his second semester, studying Theater. This is his first time working with BorderLands Theater Company and is excited to be apart of it. Eduardo is excited to use this amazing opportunity to help him grow as an actor and to gain more knowledge of professional theater. He also wants to exceed expectations to not only make Borderlands proud, but also his family, friends and mentors. Lastly, Eduardo wants to thank Borderlands Theater and those who support him, especially "Q".
Design/Production Team
Sharkey (Stage Manager) has been stage managing for 13 yrs. Working with Zuzi Dance Company, Arizona Onstage (as set designer/builder,) Esperanza Dance Project (set designer/builder,) Campo Santo and other various theater/ dance companies along the way. I am deeply humbled to be working with Borderlands Theater and such a talented design team, cast AND crew!
Glen Bucy (Scenic Designer) Glen Bucy is delighted to be collaborating with Borderlands again. He's enjoying a re-immersion into the theater world and couldn't be happier with how quickly that has occurred since relocating from Indy to Tucson. Past companies he's worked for include (locally) Winding Road, Live Theatre Workshop, and Arizona Onstage, as well as (nationally) La Jolla Playhouse, Goodspeed Opera House in CT, Indiana Repertory Theatre, Phoenix Theatre of Indianapolis and others. Thanks to Marc for bringing me on for this show!
Athena Hagen (Costume Designer) is a multidisciplinary artist, craftsperson, and educator. She has worked within the realms of professional stagecraft, theatre education, and alternative and street theatre extensively, and from a very early age. Her costumes, masks, wigs, and makeup designs have been seen on the stages of the Arizona Theatre Company, Geva Theatre Center in Rochester and Tucson's annual All Souls Procession finale among others. She is overjoyed to be designing her first production for Borderlands Theater.
Gregory James Houston (Lighting Design- Technical Direction) is a freelance lighting designer and technical director for theater and concerts. Greg has just recently graduated from the University of Arizona with a BFA in technical theater production, with an emphasis in lighting design. Gregory's work has been seen on many Tucson productions such as Borderlands world premiere of Ghost's of Lote Bravo and Building the Wall. His work can also been seen with the local Tucson band XIXA and Mastodonna. Gregory is very happy to design and collaborate with Borderlands to bring "The Mermaid Hour" to the stage.
Jim Klingenfus (Sound Designer) A sound designer and/or composer for over 90 plays, his most recent work includes composing original music for Pima College production of "Popol Vu." Jim was a 2005 Zonie Award nominee for sound design of "Men On The Verge 2." Jim designed sound and composed for 23 seasons of Tucson Shakespeare Under The Stars, music director of Borderlands Theaters' "A Tucson Pastorela" since 2007 and played Lucifer in 2010 and 2011. On stage, he most recently performed as "Franz" in AZ OnStage 's "The Producers" and in 2011, portrayed "Turpin" "Sweeney Todd" and in the ensemble cast of "Head" at Beowulf Theater.