September 25th-October 5th 2014
Opening Night $24, General $20, Senior $17, Student $14 (group rates and various discounts available) Please call the Borderlands Box Office (520)882-7406 to make your reservations. ZUZI'S Theater, 738 N. 5th Ave.
Based on the memoirs of Daniel Hernandez, the 20 year old intern who saved Congresswoman Gabrielle Gifford's life and became a national hero, THEY CALL ME A HERO examines the life of an unexpected hero thrown into a whirl-wind of publicity. As his private life becomes public, Daniel's family and upbringing in South Tucson provides the backbone that empowers him.
Click here for Guillermo Reyes' blog article on the writing of They Call Me A Hero
The stories we tell about ourselves are the building blocks of our identity:
Playwright, Guillermo Reyes (Deporting the Divas, Men On The Verge of a His-Panic Breakdown, Chilean Holiday), examines the relationship between gun violence and mental illness with additional research, outside of Hernandez's memoir, into the life of gunman, Jared Lee Loughner. The play bears witness to how the elimination of bilingual education in Tucson shaped Daniel's political intellect. Most meaningful is the depiction of a young, gay, Latino role model who perseveres.
They Call Me A Hero is a quintessential Tucson story about a bi-cultural, intelligent, compassionate young man from humble beginnings who realized the value of helping others from an early age. His story encompasses familiar Tucson values: the importance of family, compassion, civic participation, and resilience. Daniel's journey of self realization is something that all Tucsonans – Democrat or Republican, gay or not, Latino or otherwise – can learn from.
THEY CALL ME A HERO is an honest and touching story about the importance of caring for others.

Cast and Production Team
Written by Guillermo Reyes
Guillermo Reyes has produced and published a variety of plays including the comedies, Men on the Verge of a His-Panic Breakdown and Mother Lolita as off-Broadway productions with Urban Stages, Chilean Holiday and Saints at the Rave at the Humana Festival at Actors Theatre of Louisville, the historical drama, Madison, at Premiere Stages, winner of the New Play Award 2008, among other plays. In 2010, he published a memoir with the University of Wisconsin Press, entitled Madre and I: A Memoir of our Immigrant Lives, chronicling his immigration from Chile and growing up in the D.C. area and in Hollywood, CA. He's a professor at Arizona State University in the School of Film, Dance and Theater. Recently, in 2013, his play, Deporting the Divas was published in a new Cambria Series anthology, Gay Drama Now edited by John Clum, and another play, We Lost it at the Movies, was published by the Bilingual Review Press in the anthology, Vaqueeros, Calacas and Hollywood.
Directed By Barclay Goldsmith
Barclay Goldsmith, Director, has been Borderlands Theater's Producing Director since its founding in 1986. He has directed many of the companies productions and ongoing programs he has established include the Border Playwrights Project (new plays by established and emerging playwrights), and The U.S./Mexico Project supporting exchanges of theater practitioners across the border. He is founding member of the National New Play Network and has worked as director at Circulo Teatral, Mexico City, and in new play development and translations at LARK Play Development Center, NY and the Kennedy Center, Washington, D.C. ( National MFA program). He is a graduate of Stanford University, BA, and Carnegie Mellon University, MFA.
CAST
Esther Almazán
Mother/Ensemble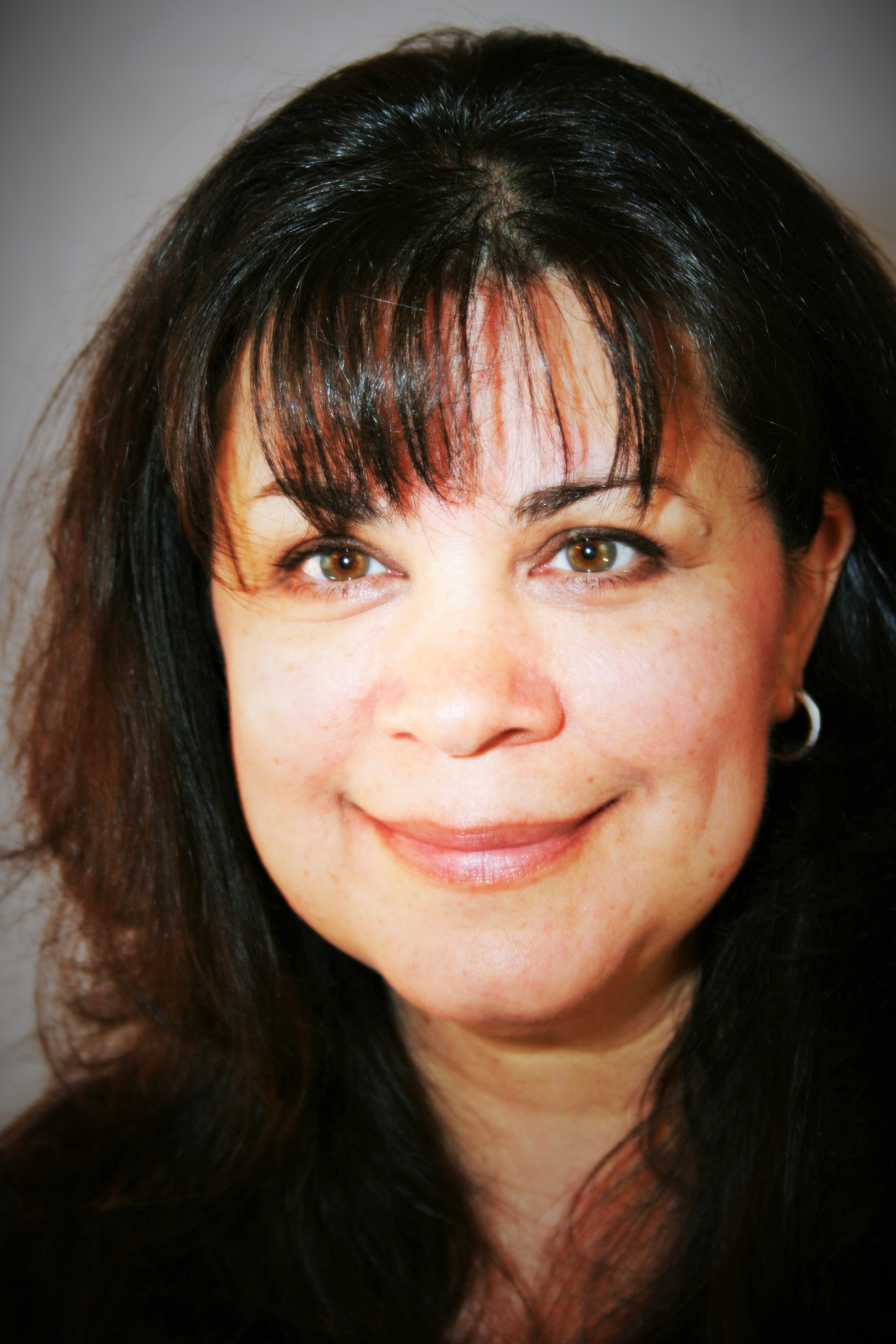 has worked with a variety of theatres including; Borderlands Theater,The Rogue Theatre, TADA, British American Theatre Institute, Discovery Children's Theatre, a.k.a. Theatre, Old Pueblo Playwrights,Homoneurotic Theatre, Beowulf Alley, Odyssey Storytelling, Greer Garson Theatre, Winding Road Theatre, and the Tucson Fringe Festival. Her plays have had recent performances at the Pandora Festival, WriteNow! and The Apron Strings Project.She is proud to be directing "River City" for Borderlands Theater in the spring.
Susan Arnold
Gabrielle Gifford/ Mrs. Loughner/Ensemble
has worked extensively in the performing arts and is delighted to return to the stage with Borderlands Theatre. Her recent local credits include Fraulein Schneider in the Winding Road production of Cabaret, the Duchess of York in the Rogue Theatre production of Richard III, Ada in What is the Cause of Thunder? and Barbara in Three Hotels, with Beowulf Alley Theatre. Susan last appeared with Borderlands as Rosa in a world premiere of Agnes Under the Big Top by Aditi Brennan Kapil. Additional credits include Big Eight in Flaming Guns of the Purple Sage at Beowulf, Cleopatra in Immortal Longings, Claire in The Maids, and Circe in Endymion with the Rogue Theatre; asVita Sackville-West in the world premiere of White Garden, Polina in The Seagull and April in Hot'l Baltimore. Regional credits include Gertrude in Southwest Shakespeare's production of Hamlet; Lady Macbeth in Macbeth with Stephen F. Austin University; Maria Callas in Master Class and Halbrech in Scotland Road at Meadowbrook Theatre; Kathy in the Kathy and Mo Show, Maria in Twelfth Night, Rose in Song of Singapore, Molly in Molly Sweeney, Karen in the world premiere of The Half Life of Karen Silkwood and Patsy in A Closer Walk with Patsy Cline with the Attic Theatre in Detroit. She is a member of Actor's Equity Association and Screen Actor's Guild.
Roberto Garcia
Father/Ensemble
has appeared in several Borderland Theater productions in past years, including 26 Miles, La Nona/The Granny, King of the Kosher Grocers, and Latins Anonymous.He has worked with other theaters, including Invisible Theatre, Arizona Theatre Co., Cincinnati Playhouse in the Park, and way back in the Cretaceous Period at the U. of A., where he earned his B.F.A. in Theatre. Roberto dedicates this performance to his good friends who lost their daughter at Newtown, and to his family, and to all who lost loved ones on January 8th, 2011. Peace.
Maria Gawne
Kelly Paisley/Ensemble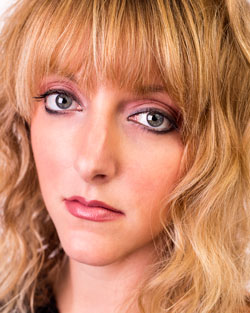 is honored to be a part of such an important piece. She was last seen in Borderlands' production, Burning Patience. She studied theatre and music at the U of A and NYU's Tisch School of the Arts. Maria has worked professionally in Tucson theatre companies, including eight years at The Gaslight Theatre, and independent films and commercials. New York cabaret credits include featured soloist spots at piano lounges throughout the city including Duplex, Marie's Crisis, Monster and Ruby Fruits. Maria loves performing, directing and teaching and hopes you enjoy the show. Love to the best husband on the planet, Brian!
Hal Melfi
Mark Kelly/Ensemble

is an actor, writer, producer and director of theatre and film. Included in his work for the stage is "Guys and Dolls," Samuel Beckett's"Endgame," his adaptation of Berthold Brecht's "The Jewish Wife" and "TheInformer," along with his own Shakespearean‐inspired "Polonius waits…" He studied in London with Michael McKellion at RADA ,with Elizabeth Wilmer at LAMDA, Sue Lefton at the Old Vic, and at the New Vic in Bristol, England with Rudy Shelley. Hal serves on the board of The Loft Cinema, is past president of Old Pueblo Playwrights, and has a Bachelors in Acting & Directing from Syracuse University's School of Visual & Performing Arts.
C.J. Moore
Jared Loughner/Ensemble
has been studying theater since the age of 20. He studied under Joe Jacoby of North Idaho College. Recently he has moved to Tucson from Coeur d'alene Idaho. He is very excited to be in his first production in Tucson. CJ knows that this is the launching pad to his professional career as an actor. He is grateful for the theater community that is welcoming him here in Arizona. He would like to thank Barclay for his directing and support, his girlfriend Bonnie for her encouragement and collaboration, and life for helping his dreams become reality. Thank you!!
Luke Salcido
Daniel Hernandez
is Tucson born and raised. The majority of his stage experience is rooted in bars and comedy clubs in the Tucson and phoenix area under the name Juaquin Murrieta. Luke's first theatrical experience was writing and acting in a series of monologues with the Tusd Mexican American studies production, Tierra Birthmarks. In 2010 Salcido wrote, produced and acted in a series of scenes based on people he encountered in his hometown of Tucson entitled, Coscatl Nuestra(Our Necklace). His most recent teatro experience was in the staged reading of MAS, based on the banning and subsequent inner turmoil of the Mexican American Studies movement.
PRODUCTION TEAM
Kimi Eisele – Choreographer/Movement
Jim Klingenfus – Music Director
Andres Velovsek – Scenic Design/Construction
Mike Meyer – Stage Manager
Curtis Johnson – Assistant Stage Manager
Nicole Smith – Box Office