A Tucson Pastorela 2015
By Milta Ortiz and the Pastorela Ghost Writers
Directed by Eva Tessler and Marc Pinate
Live accompaniment by Gertie and TO Boyz
A Tucson Pastorela is back for its 19th year! This holiday tradition remains generously infused with farcical satire lampooning 2015's biggest political and pop cultural events.The shepherds and their flock embark on a harrowing journey to find el baby Jesus, but must make it past Lucifer and her minions' traps fueled by disguises. Archangel Michael and his sidekick Gabriel are in tow with a few disguises of their own to outsmart those nasty devils and help bring Christmas cheer!
A Tucson Pastorela runs:
Thursday, December 3rd: 7:30pm
Friday, December 4th: 7:30pm
Saturday December 5th: 2pm matinee and 7:30pm
Sunday December 6th: 2pm Matinee and 7pm
At the Temple of Music and Art Cabaret Theater
330 S Scott Ave, Tucson, AZ 85701.
Tickets: Range from $8-22.50
To find out more about tickets and pricing, or to order online, click the button to the right.
or
Call the Box Office at: (520)882-8607
Feel free to come by in person to purchase tickets as well at:
40 W. Broadway, Tucson, AZ 85701
Milta Ortiz
Holds an MFA from Northwestern University's Writing for the Screen and Stage program. As an NNPN playwright in residence at Borderlands Theater for the 2013/14 season, she wrote and developed Más, and the 18th Annual Tucson Pastorela. Plays include Disengaged (TYA) commissioned by Rising Youth Theater, premiered at the Phoenix Center for the Arts '2014; You, Me and Tuno, a finalist in NYC's Downtown Urban Theater Festival 2013; Fleeing Blue won the 2012 Wichita State playwriting contest and a university production in 2012.; Last of the Lilac Roses was a runner up finalists at NYC's Repertorio Español, Nuestra's Voces play contest 2011.
The Ghost Writers
(…)
Eva Tessler
a native of Mexico City, a performer / director / choreographer and teacher, and holds an MFA in Theatre Arts and an MA in Anthropology from the University of Arizona.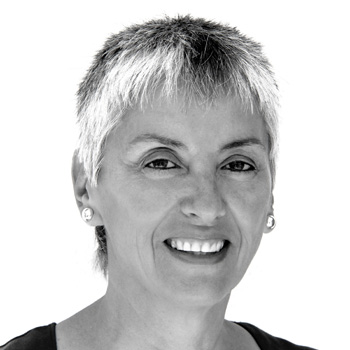 During the 80's Tessler danced, acted, choreographed and taught in Brazil at the Universidad Estadual de Campinas in São Paulo. Coming to Tucson, Arizona, USA in 1989, Tessler has choreographed modern dance and dance theater works through the Zenith Dance Collective/Body Prints Theatre. As Borderlands' Associate Artistic Director, she choreographs, acts and directs and participates in the artistic face that is the company. She was a co-founding member of the Latina Dance Theater Project, an international company (Brazil and USA) whose mission is to present a contemporary voice in Latina dance/theater (2002). She has toured with LDTP throughout the US, Europe and Brazil. Tessler is fluent in Spanish, Portuguese and English and she has translated several works including a bilingual version of El Deseo/Desire by Victor Hugo Rascon Banda, the play Arizona: No Roosters in the Desertby Kara Hartzler, Who Will Speak for Me by Rascon Banda, Walking Home by Elaine Romero, and Slumber of Reason by the Latina Dance Theater Project. Recently, Tessler was honored with the LULAC "Albert Soto" Award for Individual Artist (2008) and the Tucson Pima Arts Council "Lumie" Life Time Achievement Award in 2009.
Mireya: Leticia Gonzalez
Angels
Michael: PJ Juanita
Gabriel: Ben Adami
Devils
Lucifer: Alida Wilson Gunn
Satan: Emily Pratt
Envy: Jim Klingenfus
Pastores
Bato: Roberto Ybanez
Menga: Cici Salcido
Soledad: Rob Roberts
Animals
Popo: Cait Rowden
Crespo: Feliz Torralba
Kings
Melchor: Janet Henderson
Gaspar: Daymeon Rembert
Baltazar: Rob Roberts
Estrella: Mark Allen
Holy Family
Mary: Nathania Garcia
Joseph: Marc Pinate