NNPN ROLLING WORLD PREMIERE
Ghosts of Lote Bravo
by Hilary Bettis
Directed by Barclay Goldsmith and Mary Davis
Closing the season with a bang is a National New Play Network Rolling World Premiere, Ghosts of Lote Bravo, developed at the Julliard PlayLab and Kennedy Center, among other places, by rising star Hilary Bettis. Juanda Cantu's daughter, Raquel, has disappeared in the desert outside Ciudad Juarez. Through visions offered by La Santa Muerte, Juanda is shown Raquel's past only to discover that her daughter had hopes, dreams, and courage Juanda knew nothing about.
Ghosts of Lote Bravo runs April 14-May1, 2016 at the Temple of Music and Art Cabaret Theater, 330 S Scott Ave, Tucson, AZ 85701.
CAST
Ericka Quintero
Role: Juanda Cantu
Is very excited to be returning to the stage in this production. She has had numerous roles ranging from Portia in Shakespeare's Julius Caesar to her first role that brought her to the Borderlands Theater Company Family as Maggie in Maggie Magalita. Her formal training includes advanced training at the Collaborative Arts Project 21 in New York City as well as receiving her BFA at the University of Arizona. She currently teaches theatre at Desert View High School. She would like to thank her family, friends, Jon and God; for she would not be here today without their love and support.
Perla Vanesa Barraza
Role: Raquel Cantu
Perla Vanesa Barraza is a #DREAMER that hopes to work with youth through the performing arts in order to inspire self-confidence and higher education. Her passion for theater, youth advocacy, and social justice has led her to be part of Borderland's productions of Más and El Ausente. She has collaborated with Stories That Soar as a performer and teaching artist. She also attended Pima Community College where she performed in Antigone and Anything Goes.
Enrique Garcia
Role:El Reloj
Enrique García Naranjo is a 20-year-old performer and pocho from Tucson. He is a Tucson Youth Poetry Slam alumnus and a Spoken Futures INC staff member. Mr. Naranjo most recently appeared in the Borderlands Theatre productions of El Ausente and Más.
Roberto Guajardo
Role: Man in the Black Hat
(Member A.E.A., SAG/AFTRA)Mr. Guajardo celebrates his 10th show with Borderlands Theater. Past productions With Borderlands Theater include Burning Patience, Between Pancho Villa and a Naked Lady, Blind Date, Dust Eaters, How to Improve Your Golf Game, Sueño, The True History of Coca Cola in Mexico, Dominion and La Nona. He has also performed with Kansas City Repertory Theatre, The Pasadena Playhouse, San José Repertory Theatre, Seattle Repertory Theatre, the Denver Center Theatre Company, the Organic Theatre in Chicago, Arizona Theatre Company, Arizona Repertory Theatre, Beowulf Alley, Invisible Theatre, Actors Theatre of Phoenix, Arizona Jewish Theatre, Actor's Lab in Scottsdale, Phoenix Little Theatre and the Flagstaff Festival of the Arts.
Maria Rebeca Cartes
Role: Camille
Maria Rebecca Cartes is a native of Chile, Ms. Cartes has worked with Borderlands Theater as actor, music director and performer since the early 1980s. She has received numerous awards, including the Artists Grants Award by DiverseWorks; Mexic-Arte, Houston, Texas; the Kennedy Center for the Performing Arts in the American College Theatre Festival; Pima College/Borderlands for "Ensemble Performance" in the production, Beyond Borders; and a Meritorious Achievement Award for "Musical Direction" by the American College Theatre Festival.
Ms. Cartes has perfomed indigenous and traditional music from Latin America with Bwiya-Toli, singing and performing on string, flute and percussion
Guillermo Jones
Role:Pedro
Performer writer composer activist outlaw poet warrior lover fighter prince pauper king beggar winner failure detainee prisoner husband father designer builder welder carpenter programmer analyst survivor hybrid addict clone Ronin seeker and motorcycle enthusiast.
Raul "Andy" Gonzalez
Role: Roberto
Ghosts of Lote Bravo will be Andy's first official acting role with Borderlands. Over the past year, Andy has been working with Borderlands as a Production Associate, working both front and back of house positions. Andy's interest in Stage Combat is rooted in years of Martial Arts training and flourished after studying with Brent Gibbs at the University of Arizona. During this time he became a certified Stage Combat practitioner with the Society of American Fight Directors. Most recent acting credits include: Winston in LTW's Winston McPepper and the Very Puppety Problem; Eme in Virginia Grise's Blu; Lumov in Anton Chekhov's The Proposal; and Chase in the feature film Date of the Dead.
Alba Jaramillo
Role: Santa Muerte
Alba Jaramillo is delighted to once again be on stage with Borderlands Theater after taking a break from acting for over a decade in order to attend graduate school and work as a non-profit director in women's advocacy. Some of Alba favorite credits include Alba in "The House of the Spirits/LaCasa de Los Espiritus," Jacinta in "Fuente Ovejuna" with Borderlands Theater, and Cassandra in "The Orestia" with Quicksilver Productions. Alba obtained Bachelor of Arts degrees in Theater and Anthropology from the University of Arizona. She also received a law degree from Arizona State University. As a proud immigrant and former Board Member of Borderlands Theater, Alba thanks Borderlands for providing a platform for the advancement of human rights and where issues relevant to the Latino community are boldly explored.
PLAYWRIGHT
Hilary Bettis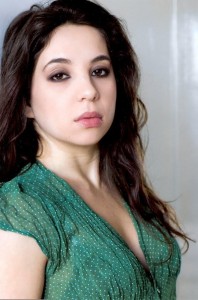 Hilary Bettis writes plays, TV and movies. Awards, residencies, and commissions include: Blue Ink Playwriting Award Runner-Up, Audrey Residency at New Georges, The Lark's Playwrights Week, Writer-In-Residence at Cape Cod Theater Project, SPACE at Ryder Farm Residency, The Lark/NYSF at Vassar Residency, Alliance/Kendeda Runner-Up, DNA Series at La Jolla Playhouse, NNPN National Showcase of New Plays, Nuestras Voces National Playwriting Competition Runner-Up, Crossing Borders Festival, NNPN/Kennedy Center MFA Workshop, New York Foundation for the Arts Fellowship, O'Neill National Playwrights Conference, 2050 Fellowship at New York Theatre Workshop, Sloan/EST Commission, John N. Wall Fellowship Sewanee Writer's Conference, Blackburn Nomination, PoNY Nomination, Cherry Lane Mentor Project Nomination. She has had multiple plays on The Kilroys List and Honorable Mention List. Productions include: The Ghosts of Lote Bravo (NNPN Rolling World Premiere) at The Unicorn in Kansas City, Borderlands in Tucson and Cleveland Public Theatre in Cleveland. American Girls Off-Broadway at 45th St. Theater, NYC and The Edge Theater in Denver. Publications include Smith & Kraus, McFarland & Company, Original Works (American Girls).
PRODUCTION
Barclay Goldsmith (Co-Director)
Barclay Goldsmith is the founder of Borderlands Theater (1986) which in turn developed out of a community based theater collective: Teatro Libertad, a collective active in the 1970s civil rights movement. Before, Goldsmith lived and worked in Mexico and Argentina, where he directed U.S.-Host Country Bi-National Cultural Centers. He has spent the better part of his theater life, in addition to teaching, in developing and producing theater that speaks to the diverse voices of the region. Through the Border Playwrights Program (1988), he has sought to have emerging (and established) playwrights produced here and in theaters around the country. In support of this mission, Goldsmith was a co-founder of the National New Play Network (1998), an organization now of over 90 member theaters, that champions the new plays and new playwrights. Expanding Borderlands' mission to be truly a theater of PLACE here on the border, he established the U.S. Mexico Program, which works extensively with Mexican artists and theater companies in trans-national projects.
Mary Davis (Co-Director)
Rachel Davis (Stage Manager)
Ana Cornide (Dramaturgy)
Yvonne Montoya (Choreographer)
Raul Andy Gonzalez (Stage Combat coordinator)
Andres Velosavek (Set Design)
Gregory James Houston (Lighting Designer)
Jim Klingenfus (Sound Design)
Julio Hernandez (Costume Design)
Deana Radtke (Properties Designer)
Matthew C. Copley (Special Effects Makeup)