WORLD PREMIERE
Más
by Milta Ortiz Directed by Marc David Pinate
September 10-27, 2015. Thurs-Sat at 7:30pm, Sun 2pm matinee
Temple of Music and Art Cabaret Theater, 330 S. Scott Ave. Tucson, AZ 85701
Based on a true story. A community struggles to hold onto their history, identity, and humanity as they fight to save Mexican American Studies in the Tucson Unified School District. Más was commissioned and developed at Borderlands through a National New Play Network playwright residency. The script was further developed by a Tucson Pima Arts Council Individual Artist Grant, and was one of eight plays recently selected for the national Latino Theater Commons Carnaval play festival in Chicago.
CAST
Natalia Alvarado
Role: Jen/Adelita
has been a member of the International Thespian Society for over 10 years, during which she participated in workshops, competitions and one-act festivals, as well as acted in "The Wiz" and "Our Town" as a member of the Buena Acting Company in Sierra Vista. She studied theatre at the University of Arizona and participated in seminars at The Globe Theatre in London.  She has participated in multiple Fringe Festivals and performed in works for TADA,Beowulf Alley Theatre Company, Winding Road Theatre Ensemble, and Sheworxx.
Perla Vanesa Barraza
Role: Flor
is a #DREAMER that hopes to one day be able to combine her passion of working with kids and Theatre. She works with Stories That Soar and She was part of Borderlands past production of El Ausente. She attended Pima Community College
where she was in Pima's productions of Antigone and Anything Goes.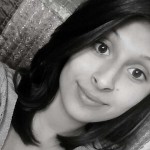 Angelina Duarte
Role: Libertad
20 years old and a junior at the University of Arizona. I am a BA Theatre Arts major and minoring in Education. This is my second production working with Artistic Director, Marc Pinate. This fall semester I have the opportunity to Intern with borderlands theatre. This production of MAS is close to home for me as I was born and raised In Tucson, AZ and I have experienced students protesting and I am happy to be able to participate in this production. I want to thank my family and my peers for the encouragement and for helping make this play possible.
Enrique Garcia Naranjo
Role: Poder
is a Chicano poet from South Tucson, Arizona. He has been performing poetry since 2011 and has won awards for his literary work and activism. In 2014, Enrique published his first collection of poetry, Tortoise Boy Says, available through Spoken Futures Press. Firmly believing in the power of knowledge, Enrique is actively involved in re-writing the narrative of the Chicana/o community.
Roberto Garcia
Role: Rudy
appeared last season in Borderlands Theatre's production ofAbscence/ El Ausente and They Call me a Hero, as well as others over the years, including 26 Miles, La Nona/The Granny, King of the Kosher Grocers, and Latins Anonymous. He has performed at other theaters, including Invisible Theatre, Arizona Theatre Co., Cincinnati Playhouse in the Park, Tucson Art Theatre and way back in the Cretaceous Period at the U. of A., where he earned his B.F.A. in Theatre.  He also attended the University of Wisconsin-Madison's Graduate Theatre Program. Roberto would like to thank his wonderful wife Angela, who still lets him go out and "play," and his two daughters Rosa and Alexa. Lest I forget, thank you to all the Teachers, especially Dr. J. Ashcraft, Ed Hughes, Harold, Richard, Del, Phillip, and all the others that do what they do because they love it.
Annabelle V. Nunez
Role: Abuelita/Ana Gaines
made her theatrical debut in the early '80's as 'Beatriz' in the bilingual production of ARDIENTE PACIENCIA/ BURNING PATIENCE. In the 1990's she plaued the roles of 'Martirio' and 'Maria in Borderlands' bilingual production of HOUSE OF BERNARDA ALBA and YERMA, respectively. She works as a medical librarian. She recently appeared as 'Lupe' in ARIZONA: NO ROOSTERS IN THE DESERT, as 'Paulina' in BETWEEN PANCHO VILLA AND A NAKED WOMAN, and 'Roly' in GUAPA. Her most memorable role is that of 'Michael the Archangel' in several productions of A TUCSON PASTORELA. GUAPA.
Luke Salcido
Role: Victor
is a chicano artist born and raised on the south and west sides of Tucson. He creates as a teacher, comedian and actor. His creativity is rooted in his familial and indigenous communal history. His most recent work has been with Borderlands Theater where he portrayed Daniel Hernandez in They Call Me a Hero. He this performance to those that have and continue to be impacted by the effects of an absent family member due to migration. He would also like to dedicate his performance to his son, Itzli, and partner, Alicia.
Nicolas Valdez
Role: Maestro
began his performance career at age 13, writing and staging original work through the Gudalupe Cultural Arts Center's resident youth theater company (Grupo Animo). He later studied classical theater the University of Wisconsin-Madison. He has since performed with Teatro Campesino, Teatro Vision, M.A.C.L.A., Pocha Nuestra, Border Lands Theater, Su Teatro and recently participated in the 2014 Latino Theater Encuentro at the LATC in downtown Los Angeles. Nicolas has been the recipient of grants from The National Performance Network (NPN), The National Endowment for the Arts (NEA), Westaf, and Future Aesthetics Artists Regrant (FAAR). He continues to develop original works that speak to the Mexican-American working-class experience.
Production Team
Milta Ortiz (Playwright)
holds an MFA from Northwestern University's Writing for the Screen and Stage program. As an NNPN playwright in residence at Borderlands Theater for the 2013/14 season, she wrote and developed Más, and the 18th Annual Tucson Pastorela. Plays include Disengaged (TYA) commissioned by Rising Youth Theater, premiered at the Phoenix Center for the Arts '2014; You, Me and Tuno, a finalist in NYC's Downtown Urban Theater Festival 2013; Fleeing Blue won the 2012 Wichita State playwriting contest and a university production in 2012.; Last of the Lilac Roses was a runner up finalists at NYC's Repertorio Español, Nuestra's Voces play contest 2011.
Marc David Pinate(Director)
is a theatre artist/performer and educator. Companies he is proud to have worked with include Teatro Visión, Shadowlight Productions, Campo Santo, The Magic, and El Teatro Campesino  in the Bay Area; Steppenwolf, Victory Gardens, and American Theatre Company in Chicago; Denver's Su Teatro, and Arizona Theatre Company and Borderlands Theater locally. Marc was the recipient of a three-year directing residency funded by the Doris Duke Foundation at La Peña Cultural Center in Berkeley, California. During his residency he founded the Hybrid Performance Experiment (The HyPE) known for their site specific theatre performances on Bay Area Rapid Transit trains and mall food courts. Marc was a member of the spoken word troupe, Chicano Messengers of Spoken Word. He is a National Slam Poetry Champion and fronted the band, Grito Serpentino, a spoken word and music ensemble that toured throughout the country and produced two albums. Marc was a program director at Movimiento de Arte y Cultura Latino Americana, a Latino arts center in San Jose, California and at the historic, Galería de la Raza, in San Francisco. He taught acting at San Jose State University's department of Television, Radio, Film and Theatre for eight years. He has an MFA in Directing from The Theatre School at DePaul University in Chicago .
Jason Aragon (Video Designer)
has worked in video media in Tucson for over almost 15 years.  He has contributed to many local and national news programs and film productions over the years, and produced several short documentary films here in Arizona. His work has been featured in various film festivals and screened in the U.S. and Mexico. He won Best of Arizona at Arizona International Film Festival in 2012 for his documentary "Under Arpaio".  Jason is currently the director for the non-profit media collective Pan Left Productions.
Glen Bucy (Set Design)
Glen Bucy is relatively new to the Tucson area and is excited to be designing his 1st show for Borderlands.  He has designed and built scenery for numerous theatres in the Indianapolis community for 30+ years, as well as operated his own woodworking/cabinetry business,  and looks to re-kindle the passion for both in the warmer climate of southern Arizona.  That has gotten off to a good start, having done work w/ ATC, Live Theatre Workshop, and Winding Road Theatre Ensemble. Thanks to Marc, Sabian and Michael at LTW, and Toni and Susan with WRTE for letting him get his foot in the door.  Salud!
Mary Davis (Stage Manager)
A writer and communications consultant by day, Mary has served as board member, director, stage manager, actor and fan of theatre for much of her life. Stage management in Tucson includes: Three Guys in Drag Selling Their Stuff, Fool for Love and True West at Beowulf Alley Theatre Company; The Migration Project (independent); and Absence/El Ausente for Borderlands. East coast credits: Boys Next Door, Lips Together, Teeth Apart and The Sisters Rosensweig. Acting credits include: Laughter on the 23rd Floor, California Suite, Perfect Crime, Six Degrees of Separation, and Love Letters. Love to my husband, Michael, and my children, Rachel & Josh, who constantly remind me that no dream is too big to achieve.
Julio Hernandez (Costume Design)
Julio C. Hernandez is a Masters of Fine Arts candidate in costume design at the University of Arizona. He is a Theatre Film & Television Tuition Scholarship, Fine Arts Grad College Fellowship and Don L. Caslow & William Needham Memorial Scholarship recipient. He received his Bachelor of Arts from New Mexico State University where he received "Costume Designer of the Year" (2014). His previous productions include Costume Designer at The American Southwest Theatre Company for the productions of Red (2013) by John Logan and Aunt Raini, by Tom Smith directed by Tony Award winning director Mark Medoff. Julio was also the costume designer of the U of A School of Theatre, Film & Television Studio Series production of Blu (2015) by Virginia Grise. This season's upcoming projects include costume designer for The Arizona Repertory Theatre production of Rent by Jonathan Larson.
Chris Kent (Lighting Design)
Jim Klingenfus (Sound Design)
has worked on over 80 plays. Some of Jims' credits with Borderlands include: (6 seasons) Coyote y Culebra Youth Project touring productions, Arizona: No Roosters in the Desert; Oedipus El Rey; Lidless; and a 2005 Zonie Award nominee for sound design of Men On The Verge 2. Jim designed sound and composed for 23 seasons of "Tucson Shakespeare Under The Stars," and has been the music director of Borderlands' A Tucson Pastorela since 2007 and played Lucifer in the 2010 and 2011 productions. In 2011 Jim played Judge Turpin in the Arizona Onstage production of Sweeny Todd, and was in the ensemble cast of Head at Beowulf Theater.
Yvonne Montoya (Choreographer)
is from Albuquerque, NM. She studied dance at the University of Arizona and performed with FUNHOUSE movement theater, New ARTiculations Dance Theatre, and Zeffirelli 8. In 2006, she was the local teaching artist for Ballet Hispanico and in 2008, she was the choreographer for "Undocumented Historias in the Desert of Dreams" produced by the Fundación México and Durham University. Ms. Montoya is co-founder and director of Safos Dance Theatre based in Tucson, AZ. In addition to her artistic endeavors, Ms. Montoya was Adjunct Faculty at the University of Arizona's Department of Mexican American Studies from 2006-2012. Thank you Marc and Milta—it is an honor to work on this project. www.safosdance.org