Standing with Saguaros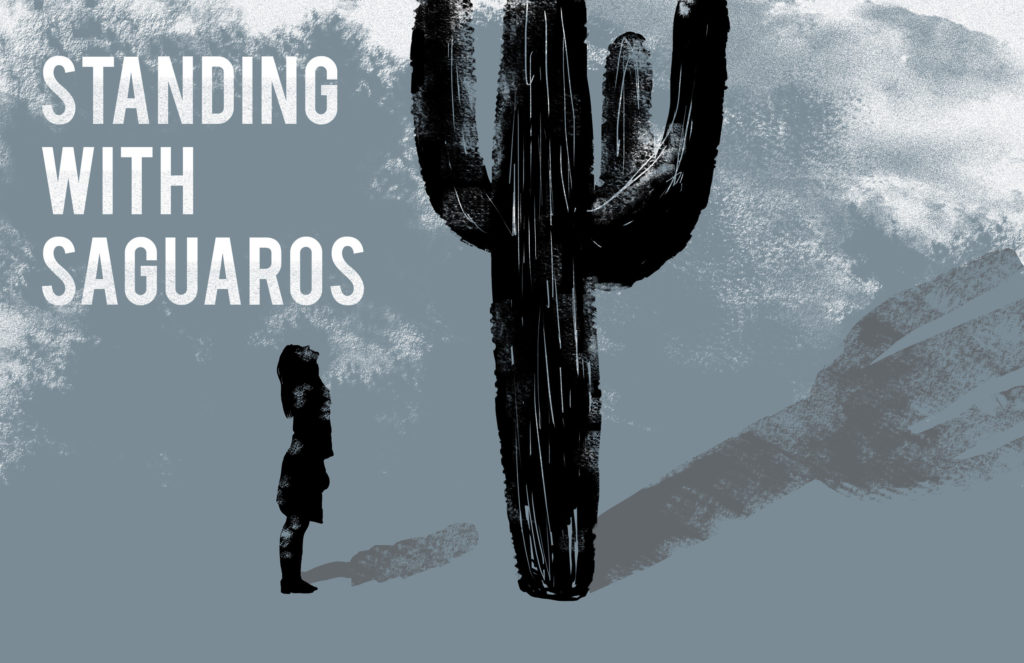 Standing With Saguaros
Directed by Kimi Eisele
Reserve Seats and Donate to Standing with Saguaros
Reserve your FREE tickets by using the code word "SAGUARO" !
Borderlands Theater & Saguaro National Park present:
A Whisper through the Spines: Act III of Standing with Saguaros
Devised by Ensemble
Directed by Kimi Eisele
A site-responsive immersive theater experience and "day at the park" blending story, song, poem, and dance in celebration of the saguaro cactus, performed outdoors by an ensemble cast in Saguaro National Park West.
Nov. 11, 12 & 13, 2016
2 pm
Red Hills Visitor Center, Tucson Mountain District
Saguaro National Park, West
2700 N. Kinney Rd., Tucson, AZ
Suggested donation $10
Donate online, as we cannot accept donations in Park.
Park fees apply.
Limited seating, reservations required.
Reserve seats and donate:
Online: BorderlandsTheater.org
or by phone: 520.882.8607
Ensemble:
José Bellisario
Natalie Brewster-Nguyen
Greg Colburn
Milta Ortiz
Anel Schmidt
Dallas Thomas
Heidi Wilson
Learn more about Standing with Saguaros