Cast and Crew of Their Dogs Came With Them
Cast
Bianca Celeste (Lollie) is excited to join Borderlands Theatre Co. for their fall season. Bianca's theatre experience includes; Cleanté (Tartuffe), Daniela (In the Heights), Julia (Astronaut Farmworker), Zipacna (Popul Vuh) all performed at Pima Community College, and King Baltazar (A Tucson Pastorela) with Borderlands Theatre Co. Bianca works as a stagehand/lighting technician for Rhino Staging Co. and the Tucson Fox Theatre. She recently earned two associates from Pima Community College; Associate of Fine Arts and Liberal Arts. She is currently attending the University of Arizona majoring in a Bachelor of Arts and a minor in Spanish. This coming Summer 2020 she will be joining fellow B.A students on study abroad trip to Russia participating on a two-week Stanislavski acting intensive workshop. When Bianca isn't working she enjoys painting, writing, and jamming out to Led Zeppelin.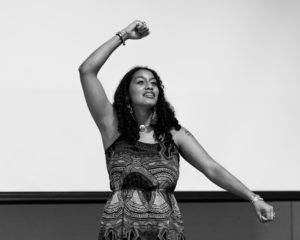 Leilani Clark (Ermila) is a native-born Tucsonan of Native (Santa Clara Pueblo/Diné) and African American heritage. She is a community organizer, activist and performance artist who has been involved in the Immigrant Rights Movement and fight to preserve cultural education in public Arizona schools before, during and after the 2010 signing of anti-Migrant bill, SB 1070, and anti-Ethnic Studies bill, HB 2281. In 2013 Leilani began dabbling in the art of spoken word to confront silence around gender-based violence in movement spaces and in 2014 she relocated to Las Vegas, NV where she further explored the art of slam poetry. She returned to Tucson in 2017 and is currently invested in creating alternative community responses to violence and creating spaces of healing and resiliency for survivors with the collaboration of local grassroots POC-led groups such as Sustainable Nations' Roots to Sky Healing Justice Program, the H.O.N.O.R. Collective, and MalintZine. Since returning back home Leilani has been actively using her voice and art for local organizing efforts against colonial-rooted violence, as well as conveying messages of cultural pride, social justice, healing and further uncovering the silenced her-stories of the Tucson MAS Movement.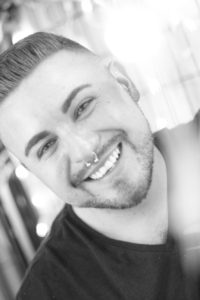 Eddie Diaz (Santos) is excited to be back with Borderlands Theatre. Some of Diaz's most recent work includes: Merperson/Crux in The Mermaid Hour, Father Hartford in Sanctuary, Cheche in Anna in the Tropics, Ariel in Rough Magic, Carlos in The Migration Project and more. In 2018 Diaz received a MAC nomination for Best Actor in a Musical for his work in The Fantasticks as Mortimer. In the Spring of 2019, Diaz directed The Parrots of Heaven for WRTs short play festival. Diaz hopes to continue to grow, create and become where he is planted.
Mel "Melo" Dominguez (Luis) is an artist, muralist from Los Angeles who has lived in Tucson since 2007. Mel's community outreach began as a Getty Intern at Self Help Graphics & Art in East Los Angeles. Mel's artwork is a direct expression of Chicanx culture, political issues, social issues and environmental issues. Mel enjoys using creativity and activism to create a difference throughout the Tucson community.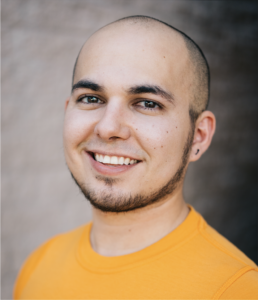 Ramses Gaona (Nacho)is a Mexican/American professional stage and film actor, and drama teacher with a BFA majoring in Performing Arts from the University of Sonora. He is actively involved in the Tucson theater and film community. His last film production was "In the Moment", a short film by Ryan Riffle and he is currently in the theater production "Murder Mystery Dinner Show" by The Dinner Detective Production Company. He has been in several theatrical productions throughout the American continents for over 10 years and has been a drama educator in Elementary, Middle, and High School.
Andy Gonzalez (Ray, Papa Tomás)
Araceli Montaño (Rini, Ana) was born and raised on the Southside of Tucson, AZ where she graduated from Sunnyside High School in 2012. She attended the University of Arizona and graduated in 2017 with a BA in Global Studies: Human Rights, Migration and Social Movements with two minors: Japanese and eSociety. She also co-founded Outspoken! – a social justice arts program of the Common Ground Alliance in the Cultural and Resource Centers at the UA. Since high school, Araceli has also been involved with a local organization called Spoken Futures Inc., which is a youth-centered arts, and community engagement organization that uses programming, usually poetry based, to amplify youth voice. In March 2017, she published her first poetry chapbook with Alexia Gonzales titled Hustlin' Hermanas, where their poems showcase the lives of two Chicanxs navigating day-to-day life.
Annabelle V. Núñez (Chavela) made her theatrical debut in the early '80's as 'Beatriz' in the bilingual production of ARDIENTE PACIENCIA/BURNING PATIENCE.  In the 1990's she played the roles of 'Martirio' and 'Maria' in Borderlands' bilingual productions of HOUSE OF BERNARDA ALBA and YERMA, respectively. She earned her B.F.A. and M.A. from the University of Arizona where she currently works as a medical librarian. She appeared as 'Lupe' in ARIZONA: NO ROOSTERS IN THE DESERT, as 'Paulina' in BETWEEN PANCHO VILLA AND A NAKED WOMAN, and 'Roly' in GUAPA. In 2015 she played Abuelita and Ana Gaines in the world premiere production of Más. Her most memorable role is that of 'Michael the Archangel' in several productions of A TUCSON PASTORELA.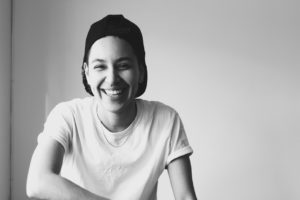 Manny Rivera (Turtle) is a New York based, trans Salvadoran-Puerto Rican theatre maker and member of the performance art collective, A Beautiful Desperation. Manny is also this year's recipient of the NALAC Mentorship Award along with Virginia Grise. Other notable credits include sound design for Your Healing Is Killing Me (Cara Mía Theatre Co.), Desarrollo (Director/Sound Designer) for Playwrights' Week 2018 at the Lark, A Meditation on Tongues (Production Stage Manager) at Cornell University, and The Bag Lady Manifesta (Production Tour Manager).
Alyssa Ruiz (Mousie) is a young actress proud to be apart of Their Dogs Came With Them. She's playing the roles of Mousie, Aunt Mercy and QA. When she is not in a rehearsal, she is working as a Site Coordinator at The Youth Center @ Literacy Connects that spreads the joy of theatre, film making, and collaboration! Her main gig is playing hundreds of crazy characters with Stories that Soar! expressing the importance of writing to elementary students with the help of the Magic Box! You may have seen her playing: Juliet (Romeo and Juliet), Brothers Wife (Joseph and the Amazing Technicolor Dreamcoat), Sob Sister (Radium Girls) and many more! Alyssa is excited to perform with such a positive group of actors. She wants to thank her family and friends for their constant love and support!
Luke Salcido (Ben) sends Blessings and Thank you's to the Oodham of Chukshon. Salcido was born and raised along the first stretch of South 12th avenue where his parents, Linda Cardenas and John Salcido, worked as Panaderos, Mercados, cooks and Pastors. The passion that fueled their efforts provided the foundation for his endeavors to this day. He takes pride in his work as he is a reflection of his ancestors; those he can remember as well as those that go back further back than he can even imagine. As an artist, educator and advocate for those who are consistently marginalized by society, This work: Teatro is sacred to him. He would like to say thank you to all who will share in these moments that everyone present is creating together. He would like to say thank you to all his former students and to all the children he gets to call family. In Nochtin no Mekayotzin ( to all my relations).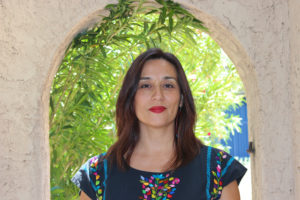 Dr. Michelle Téllez (Tranquilina), an Assistant Professor in the department of Mexican American Studies at the University of Arizona, has been committed to mapping projects of resistance, exploring shared human experiences and advancing social justice for the last 25-years. Having been raised along the U.S./Mexico border divide, both her scholarly and community engaged work has been deeply shaped by this experience. She writes about transnational community formations (and disruptions), Chicana mothering, and gendered migration in several book anthologies, and in journals such as: Gender & Society, Feminist Formations, and Aztlán. Her public scholarship includes writing for Truth Out, The Feminist Wire, and Latino Rebels. Her co-edited book The Chicana M(other)work Anthology: Porque Sin Madres No Hay Revolución was released in March, 2019. A founding member of the Chicana M(other)work collective, the Arizona Son Jarocho Collective, and the Binational Artist in Residency project, Dr. Téllez has been involved in multiple projects for change at the grassroots level, including community-based arts and performance. Dr. Téllez is on the editorial review board for Chicana/Latina Studies, the executive board of directors for the Southwest Folklife Alliance and serves on the board for the UA Consortium on Gender Based Violence. The recipient of various awards and fellowships, she was a 2018 Public Voices Fellow for the Op Ed Project. This is her first time back on stage in twenty years, having been a part of Expresión Latina and Teatro Izcalli in California in the nineties.
Creative Team and Crew
Rylee Carrillo-Waggoner (stage manager) seeks to bring queer Latinx narratives to attention as a theater maker. Rylee recently graduated from Columbia University, majoring in comparative literature and society, and founded the zine Nuestrx. In addition to stage managing and interning for Borderlands Theater, Rylee works as a teaching artist for Literacy Connects, a freelance technician for Ballet Arizona, and an intern for Kore Press. Credits include Cherríe Moraga's The Hungry Woman: A Mexican Medea (Columbia University Players), Viviana Prado-Núñez's And the Trees Fall Down: A Hurricane Maria Play (The Furnace Festival), Abdelazer (Columbia University Performing Arts League), Love's Labor's Lost (Bear Naked Theatre Company), and Trespass Sweetly Urged (Untitled at Large).
Martha Gonzalez (composer/musical director) was born and raised in East Los Angeles and is a Chicana artivista (artist/activist), feminist music theorist and academic. Gonzalez earned a PhD in Feminism from the University of Washington Seattle. Her academic interest in music has been fueled by her own musicianship as a singer and percussionist for East L.A's Quetzal for the last 17 years.
Virginia Grise (playwright) is a recipient of the Whiting Writers' Award, Princess Grace Award in Theatre Directing and the Yale Drama Series Award. Her published work includes Your Healing is Killing Me (Plays Inverse Press), blu (Yale University Press), The Panza Monologues co-written with Irma Mayorga (University of Texas Press), and an edited volume of Zapatista communiqués titled Conversations with Don Durito (Autonomedia Press). She earned her MFA from the California Institute of the Arts.
Delani Hita (lighting assistant) is a freshman at the University of Arizona studying neuroscience. Delani is originally from Phoenix, AZ. Delani has worked as lighting board operator, spotlight operator, and as an assistant lighting designer while in high school.
Gloria Negrete-Lopez (costume designer) is a Doctoral Student in Gender and Women's Studies with a Minor in Mexican-American Studies at the University of Arizona. Her research interest include: Chican@/Latin@ Studies, Cultural Studies, Migration Studies, Critical Prison Studies, Women of Color Feminisms, and Fashion. She earned an M.A. in Women and Gender Studies at San Francisco State University (SFSU) and has a B.A. in Gender Studies with a minor in Labor and Workplace Studies from the University of California, Los Angeles (UCLA).
Maricella Z. Infante (production manager, a todo dar) was born at her grandmother's house on Colima Street on the Westside of San Antonio, Texas. Her umbilical cord was buried in the backyard so that she never forgets where she came from or how to find her way back home. Currently, she is the COO of Phoenix Translations, a certified women-owned and operated business in Elgin, Texas where she oversees the production end of all translation projects. Along with Virginia Grise, Maricella is a co-founder & managing member of a todo dar productions.
Tanya Orellana (set designer) designs performance spaces for Theater, Dance, Opera and Puppetry. Originally from San Francisco, she is a core member of the award winning ensemble Campo Santo, participating in their intimate New Work Process, conceptualizing and designing sets alongside the writing process. Her design collaborations include SAPO, by Culture Clash at The Getty Villa (Los Angeles, CA) ,Casa de Spirits written and directed by Roger Guenveur Smith at Yerba Buena Center for the Arts Forum (San Francisco, CA), the world premiere of The Heath, by Lauren Gunderson directed by Sean Daniels at Merrimack Repertory Theater (Lowell, MA), Nogales: Storytellers in Cartel Country by Richard Montoya and performed at Borderlands theatre( Tucson, Arizona) and The Magic Theatre (San Francisco,Ca). Upcoming shows include Native Gardens performed at TheatreSquared (Arkansas) and ReVIVAL, a site specific performance at Stanford University choreographed by Amara Tabor-Smith. Tanya received her MFA in Scenic Design from CalArts ('17) and is the 2016 recipient of the Princess Grace Fabergé Theatre Award. Her design work on Angels in America was presented in the US Emerging Designers Exhibit at the Prague Quadrennial 2019. Her work has been seen in Cuba, Mexico, Scotland and across the USA.
Marc David Pinate (producer) is the Artistic Director of Borderlands Theater in Tucson, Arizona where he conceived and directed Mas, a docu-theater project about the banning of ethnic studies in Arizona and the Barrio Stories projects, a series of large scale, site specific creative place-making spectacles bringing artists in collaboration with community members and to preserve the character and heritage of Tucson's historic Mexican American neighborhoods. The recipient of a Doris Duke three-year residency at La Peña Cultural Center in Berkeley, California he founded the Hybrid Performance Experiment known for their site-specific performances on BART trains. Pinate earned his MFA in Directing from The Theatre School at DePaul University.
Evan Taylor (production manager) is currently in school for a theatre arts degree, which he hopes to pursue as a career in acting, directing, or any of the many avenues in storytelling. Being on the production side of a show instead of onstage has been a different experience for Evan, but it's one he is enjoying immensely. He appreciates it not just as a new and valuable theatrical experience, but for how it has introduced him to much more of Tucson's complex and diverse community.
Josephine Pu-Sheng Wang (lighting designer) is a Los Angeles-based Taiwanese lighting designer/artist who develops unconventional design techniques for performances, installations and everything in between. She embraces possibilities of new technology used in multimedia designs, dedicates to art bridging gaps between classes and races, speaking social justice and human rights. Her work as an artist and designer has been presented in Cuba and at the Edinburgh Fringe Festival. Her interactive lighting project SPECTRUM won the LIT Lighting Design Award 2018. She has a BS in Computer Science from NCU, Taiwan, and a BFA in Theatre Lighting Design from CalArts.
Kendra Ware (director) is a performance-based multidisciplinary artist who writes and directs original work that is steeped in cultural research and utilizes elements of ritual theatrics and experimental performance concepts to explore the intersections of race, gender, class, cultural politics and identity. A graduate of California Institute of the Arts and Sarah Lawrence College, her original work has shown at REDCAT, Son Of Semele, Santa Barbara Contemporary Museum, The Last Bookstore, La Mama Theater, and Pan Asian Rep. and Groundlings. She has presented as a visiting teaching artist at Long Beach Opera, Indy Convergence, York University, Northwestern, La Mama Umbria Residency. Most recently she has written for 2018 CBS Diversity Sketch Showcase and co-directed Virginia Grise's premiere of Their Dogs Came With Them at the Perryville Women's Prison.
Purchase tickets here.