by Antonio Skarmeta, translation by Marion Peter Holt
Directed by Barclay Goldsmith
Music by Rebeca Cartes
In this sweet and funny play, Nobel Prize winning Chilean poet Pablo Neruda, "lends" his poetry to Mario a young letter carrier, so he can conquer the heart of his beloved Beatriz. The Academy Award winning film, "Il Postino," was adapted from this poetic play.
April 3-April 13, 2014
Zuzi's Theater (738 N. 5TH Ave.)
Student Matinee: April 10th • 10am
Barclay Goldsmith
director
please see Staff
Jason N. Chavez
Mario Jiménez
has performed with Borderlands Theater since 2007. Burning Patience marks his 10th production with the company. At an early age, Jason began singing and dancing as part of a Tohono O'odham cultural group. Motivated to continue performing, he went on to act in several productions throughout his teenage years.  In 2008, he wrote and directed a short film in collaboration with the Hanson Film Institute.  The piece discussed the effects of migrant traffic on the environment. The film appeared at the Native Eyes Film Festival and the Smithsonian Film Festival in New York City. More recently, Jason has been seen in commercials, films and print campaigns.  He is grateful for the support and encouragement of his family.
Rosanne Couston
Rosa, the widow González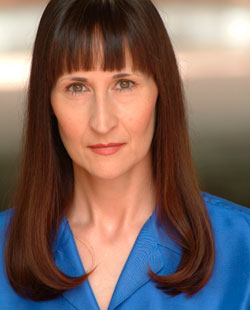 is a native Tucsonan who has appeared in various productions in local theatres.  She obtained her theater and Information Resources and Library Science degrees at the University of Arizona.  Her shows with Borderlands' included: Sazon de Mujer, A Tucson Pastorela, Electricidad, Barrio Hollywood, The Sins of Sor Juana and The House of Spirits.  She has also worked with Invisible Theater, Rogue Theatre, Catalina Players, Tucson Parks and Recreation Community Theater, Mercury Productions, In Stages and Live Theater Workshop.  By day, she is an Academic Librarian who believes that if you can't find something interesting to read, you're not looking hard enough.
Maria Gawne
Beatriz Gonzáles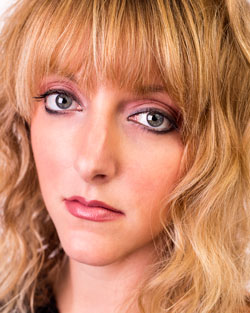 is thrilled to be in her first Borderland's production!  She studied theatre and musical theatre at the University of Arizona and New York University.  She has been performing professionally for the past 12 years including 8 years at The Gaslight Theatre.  She recently wrapped a feature length film-Lucky U Ranch– that will be released in 2014.  Favorite roles include Sally in Cabaret, Charity in Sweet Charity and Prudence in Beyond Therapy.  In addition to performing, Maria enjoys directing and teaching.  She teaches voice and piano lessons and runs a musical theatre summer camp- Broadway Camp.  Love to Brian and "the boys"!
Roberto Guajardo
Pablo Neruda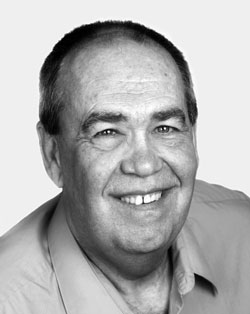 (member A.E.A., SAG/AFTRA) celebrates his 9th show with Borderlands Theater.  Past productions with Borderlands' include: Between Pancho Villa and a Naked Woman, Blind Date, Dust Eaters, How to Improve Your Golf Game, Sueño, The True History of Coca Cola in Mexico, Dominion and La Nona. He has also worked extensively in theaters throughout the country but Tucson audiences will be most familiar with his work at Arizona Theatre Company, Arizona Repertory Theatre, Beowulf Alley and Invisible Theatre.  Roberto was honored to be the recipient of the 2008 Lumie award for lifetime achievement presented by the Tucson Pima Arts Council.
Antonio Skármeta (Playwright)
Antonio Skármeta was born in 1940 in Antofagasta, Chile. He is a writer and actor, known for Il Postino: The
Postman (1994), No (2012) and The Dancer and the Thief (2009). His 1985 novel and film Ardiente paciencia
("Burning Patience") inspired the 1994 Academy Award-winning movie, Il Postino (The Postman). Subsequent
editions of the book bore the title El cartero de Neruda (Neruda's Postman). His fiction has since received
dozens of awards and has been translated into nearly thirty languages worldwide. Skármeta studied
philosophy and literature both in Chile and at Columbia University in New York. From 1967 to 1973, the year
he left Chile (first to Buenos Aires and later to West Berlin), he taught literature at the University of Chile. In
1987, he was a member of the jury at the 37th Berlin International Film Festival. In 1989, after the end of
Pinochet's military dictatorship, the writer returned to Chile in order "to create political space for freedom".
He hosted a television program on literature and the arts, which regularly attracted over a million viewers.
From 2000 to 2003 he served as the Chilean ambassador in Germany. He teaches classes at Colorado College
both in Santiago, and Colorado Springs. In 2011 his novel Los días del arco iris won the prestigious Premio
Iberoamericano Planeta-Casa de América de Narrativa, one of the richest literary prizes in the world worth
$200,000. His unpublished play El Plebiscito was the basis of Pablo Larraín's successful drama film No.
Technical Crew
Franklin J. Calsbeek, Jr. (Technical Director and Light Design), please see Stage Tech page 13-14
Kathy Hurst (Costume Design), please see Stage Tech page 13-14
Jim Klingenfus (Sound Design), please see Stage Tech page 13-14
Nicole M. Smith (Production Supervising Manager), please see Staff
Andres Volovsek (Scenic/Visual & Video Design & Construction), please see Stage Tech page 13-14