A FESTIVAL OF STAGED READINGS
As part of our Season of Encounters at the Borderline / Encuentros en la Frontera
All readings at ZUZI!s Theater • 738 N. 5th Avenue (corner of 5th Ave and University)
UNA FRONTERA/DOS LADOS: A Festival of Staged Readings
General and Senior $8, Student and Flex Pass $6 • Festival Pass: Any 4 readings for just $20
TIERRA DEL FUEGO / LAND OF FIRE
by Mario Diament
directed by Philip Bennett
A docudrama based on a dialogue between an Israeli woman and the Palestinian man who attacked a bus she was on 22 years earlier.
7pm October 6, 2013 • Zuzi's Theater (738 N. 5TH Ave)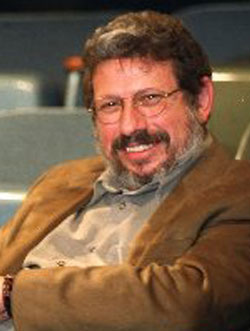 Mario Diament (playwright), was born in Buenos Aires, Argentina. A journalist and a writer, he is the author of several award-winning plays that have been produced all over the world. He is a three-time winner of the Argentores Award, presented annually by Argentina's Society of Authors. He won the 2002 Carbonell Award for Smithereens and was a Carbonell nominee for The Book of Ruth and A Report on the Banality of Love. His play Houseguest received the Los Angeles Weekly Award. A Report on the Banality of Love is currently playing in Paris and Montevideo, Uruguay. Tierra del Fuego (Land of Fire) premiered at the Alias Theatern in Stockholm, Sweden. It is currently playing in Buenos Aires, Argentina, where it received the Critics Award as best play. Mr. Diament lives in Miami, where he teaches journalism at Florida International University. He is married to Simone Zarmati Diament, who translates his plays into English.
Philip G. Hernandez-Bennett (director), has appeared with Borderlands as Creon in Bruja, Shipkov in Agnes Under the Big Top, and most recently at The Rogue Theatre as Antigonus, The Winter's Tale. He made his professional New York stage debut as Lopachin in The Cherry Orchard, Cabot in Desire Under the Elms, Bird in Peter Brook's Royal Shakespeare production of The Birds. Phil founded the San Francisco Theatre Academy in 1976, and is a recipient of the Hollywood DramaLogue Award. Philip is the Artistic Director of The Theatre Lab, Tucson, a professional training program in the Stanislavsky System of Acting.
THE CRIMINALIZATION OF KNOWLEDGE
by Milta Ortiz
directed by Marc David Pinate
The untimely demise of the Tucson Unified School District's Ethnic Studies program as told from various accounts. Ortiz is our playwright in residence this season, thanks to a grant from NNPN.
TBA
Milta Ortiz (playwright), please see Guest Artists page.
Marc David Pinate (director), please see Guest Artists page.
THEY CALL ME A HERO
by Guillermo Reyes
also directed by Guillermo Reyes
A new play about Daniel Hernandez, the intern who helped save Gaby Gifford's life during the 2011 shooting in Tucson.
7:30pm February 22, 2014 • Zuzi's Theater (738 N. 5TH Ave)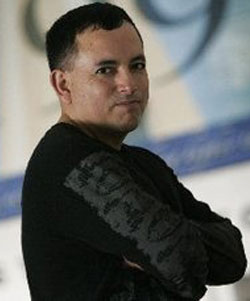 Guillermo Reyes (playwright and director), has produced and published a variety of plays including: Men on the Verge of a His-Panic Breakdown and Mother Lolita as off-Broadway productions, Chilean Holiday and Saints at the Rave at the Humana Festival at Actors Theatre of Louisville, the historical drama, Madison, at Premiere Stages, winner of the New Play Award 2008, among other plays.   In 2010, he published a memoir with the University of Wisconsin Press, Madre and I:  A Memoir of our Immigrant Lives, chronicling his immigration from Chile and growing up in the D.C. area and in Hollywood, CA.  He's a professor at Arizona State University in the School of Theatre and Film.    He co-founded Teatro Bravo, a bilingual Latino theatre company and led the company as the artistic director from 2000-2010 where he directed a variety of plays including: Pablo Neruda's Spanish translation of Romeo and Juliet, and won the AriZoni Award twice for Best Original Play for a couple of his plays such as Men on the Verge 2 and Places to Touch Him in addition to an AriZoni for Best Direction for Men on the Verge of a His-Panic Breakdown.  Recently, in 2013, his play, Deporting the Divas was published in a new Cambria Series anthology, Gay Drama Now edited by John Clum, and another play, We Lost it at the Movies, was published by the Bilingual Review Press in the anthology, Vaqueeros, Calacas and Hollywood.  He's a member of the Dramatists Guild.
EL AUSENTE / ABSENCE
by Victor Hugo Rascón Banda
directed by Victor Carpinteiro
A dark comedy in Spanish: ¿Cuando Papa se va a los Estados Unidos, que pasa con los que se quedan?
7:30pm February 19, 2014 Modern Language Auditorium U of A
Víctor Hugo Rascón Banda (playwright), one of Mexico's most prolific and widely produced playwrights, in 2003 alone, had four productions playing at the same time in Mexico City where he currently lived. He has received many national and international awards and honors for his plays and films including two Ariel's (Mexico's "Oscars)" for the film Dias Dificiles. Víctor was Executive Director of SOGEM, (The Association of Mexican Authors). Borderlands previously produced his bilingual play, El Deseo/Desire (2005/06 and 2007/08), and trilingual play La Mujer Que Cayó del Cielo (2000), Sazón de Mujer (2003),and a bilingual reading and workshop of Hotel Juarez (2004). He was a member of the advisory board of the Mexican Film Instutute, a member of the Consejo Nacional de Artes y Letras, and he taught at the Faculty of Arts and Letters at the National University. Victor Hugo Rascón Banda passed away in the summer of 2009 much to the sorrow of his family, hundreds of artists, colleagues, and all of us here at Borderlands. You are missed…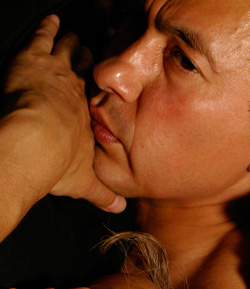 Victor Carpinteiro (Encuentros Project Co-Director and director), has a Bachelor of Arts from Universidad Veracruzana. He has performed in over 20 plays including, Los Cabellos de Absalón, Mascara vs. Cabellera, Ámsterdam Boulevard, Mar Blanco, Tiempo Furiosos, La Malinche, Cada quien su vida, La Mujer Que Cayó del Cielo , The Pleasure of Our Language, William Shakespeare's Macbeth and others. Some of his cinema credits include: lead in the internationally acclaimed Danzon. Other cinema credits include: Death in the Gulf; Vagabond, Collateral Damage, Once Upon a Time in Mexico, and American Family. In television he has participated in the series productions of The Appointed Time by Carmen Armendáriz; Simply Maria; Te Sigo Amando and Bonds of Love along with other telenovelas. Carpinteiro won the Silver Star for male revelation in Danzón and the José Gálvez Award for co acting male lead in Cada Quien Su Vida. In 2004 with Alberto Estrella, he founded El Círculo Teatral. Authors he has collaborated over the years are: Jesus Gonzalez Davila and Victor Hugo Rascon Banda.
ABSENCE / EL AUSENTE
by Victor Hugo Rascón Banda
translated by Caridad Svich
A dark comedy in English: When Papá migrates to the US, what happens to those left behind?
7pm February 23, 2014 • Zuzi's Theater (738 N. 5TH Ave)
Caridad Svich (translation), received the 2013 National Latino Playwriting Award for her play Spark, the 2012 OBIE for Lifetime Achievement, a 2012 Edgerton Foundation New Play Award for Guapa, and the 2011 American Theatre Critics Association Primus Prize for The House of the Spirits, based on the novel by Isabel Allende. This season In the Time of the Butterflies, based on the Julia Alvarez novel, receives its English language premiere at San Diego Repertory Theatre under the direction of Herbert Siguenza and Todd Salovey, and Carthage is work-shopped in Austria and London with Signdance Collective International (UK). She is alumna of New Dramatists, associate artist at the Lark, and founder of NoPassport theatre alliance and press.
Other "Encuentros" Project Artists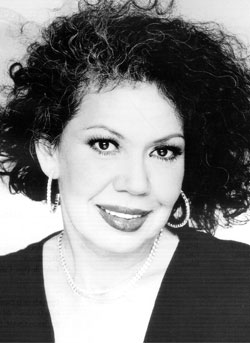 Luisa Huertas (Artist/Actress, Consultant for the Encuentros Project and director of CEUVOZ), is Borderlands' consultant for identifying theater artists and companies El Norte (la Frontera) for collaboration this season and for seasons to come, (future "Ecuentros)." Huertas graduated from the School of Theatre Arts INBA and the University Center of Theatre, CUT-UNAM, is Director of CEUVOZ (Mexican National Service organization) has exercised the profession of acting for 43 years and is currently a member of the cast of the National Theatre Company of Mexico. She has participated in more than 80 plays, numerous festivals and international tours, more than 40 film productions, dozens of television productions, and several series like Capadocia. Huertas performed with Borderlands Theater (Tucson, AZ), in both of their productions of La Mujer Que Cayo del Cielo/The Woman Who Fell From the Sky by Victor Hugo Rascon Banda and directed by Barclay Goldsmith. She has been teaching for 26 years in the CUT-UNAM, Coordinates the College of Voice in CasAzul, Argos; and is General Director of the Center of Studies for the Use of Voice (CEUVOZ) that has worked nationwide in Mexico.
Catherine María Rodríguez (Artist/Dramaturg Encuentros Project), will help curate and moderate meetings, with participants in Tucson and in Mexico, in evaluating transnational work and laying groundwork for future Encuentros. A New Orleans native whose family hails from Nicaragua, Catherine is a professional freelance dramaturg with specific interests and skills in new play development and Latina/o Theater. After having worked on the National New Play Network rolling world premiere of Guapa by Caridad Svich, which debuted at Borderlands in October 2012, she returned as dramaturg for the new play Bruja, by Luis Alfaro. Professional credits include work with Steppenwolf, Sundance Institute, the NOLA Project, and Northwestern University. She is the recipient of LMDA and the Kennedy Center's 2013 Regional Student Dramaturgy Award. Catherine graduated from Carnegie Mellon University where she earned degrees in Dramaturgy and Hispanic Studies.